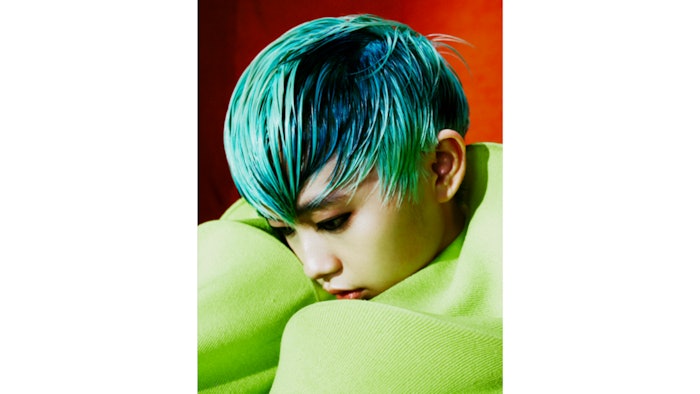 Courtesy of Aveda
Aveda announces its latest artist collaboration and collection, See Color in a New Light, in partnership with renowned artist, Masa Honda, Creative Director of Aveda Japan. 
The campaign draws inspiration from the concept of where there is light, there is shadow.
"In our daily existence, light and shadow intertwine, shaping our surroundings. This collection celebrates the exquisite harmony of hair color, finding beauty in the in the relationship of radiant light and captivating shadow," said Honda.
Honda's motivation for the collection was the interplay between light and shadow, and how it affects hair color. Drawing from vast experience working with esteemed designers and styling photo shoots for top fashion magazines, Honda brings his signature whimsical style to the collection.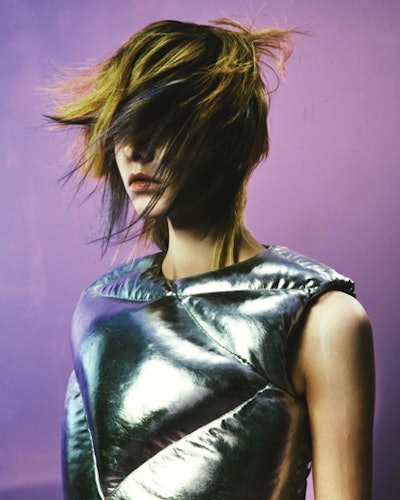 Through the See Color in a New Light collection, Aveda and Honda aim to inspire and educate talent in the beauty industry while showcasing a diverse range of looks that encourage consumers can see hair color through a fresh perspective, highlighting the possibilities achievable with Aveda's highly customizable range of hair color products. The collection features captivating photographs that showcase the transformative nature of hair color and the way it interacts with light and shadow, exclusively using all ranges of Aveda's high-performing vegan Full Spectrum color products.
Additionally, Honda incorporated botanical repair professional and consumer products into the process for all looks to build bonds and help ensure the integrity and strength of the hair before and after coloring. The hair was prepped with the botanical repair professional equalizing primer and used botanical repair strengthening shampoo and conditioner as needed to maintain healthy looking, strong hair.
Born and raised in Japan, Honda pursued studies in beauty, business and fashion across Paris, London and New York, establishing himself as an experienced stylist working with renowned designers and styling for prestigious fashion publications such as Dazed, Vogue and Spur among others. Alongside his creative projects, Honda continues to inspire and educate emerging talent, exemplifying his commitment to the beauty industry. 
CREDITS
Masa Honda - Creative Director + Hair Cut, Color and Style
Tomoya Morimoto and Keiko Tanaka – Hair Color
Kaito Mori and Yu-An Chen – Hair Assistants
Huan-Kao Kuo – Photographer
Quenti Lu – Fashion Stylist
Sunny Hsu – Makeup Artist
Ping-Hsiao Tsai – Fashion Film
Takayuki Shibata – Art Director
Jason Chang – Production
Shelley Bawiec – Writer
Lisa Whalley – Designer