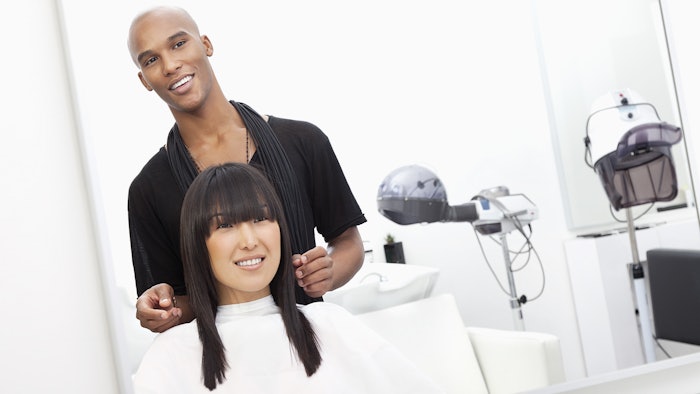 Heading to the hair salon is much more than just self-care for many clients. While working their hair magic during an appointment, stylists can act as a confidant for clients who live alone or for those who find that the salon is one of a few safe spaces in which they can be open about their lives.
According to a survey conducted by the appointment app Booksy, 43% of hair professionals agree that they have increasingly become "unofficial therapists."  
The study found that the most popular topics discussed with hair pros included COVID-19, family, work, relationships, physical health, mental health and sex.
Additionally, the survey found that clients took the advice of barbers and beauticians at a higher rate (37%) than personal trainers (34%) or bartenders (29%).
For more information about the survey, check out theapopkavoice.com.