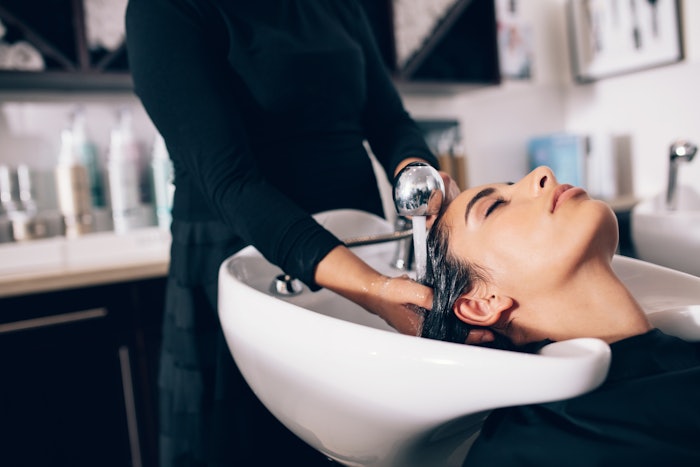 Janine Argila, a Eufora business trainer, shares how she made her business the success it is today.
Customizing these proven four steps to one's own salon culture can lead to success:
Create an experience. The experience should be about reducing effort for guests. When they are in your chair they shouldn't have to think; they should just be able to enjoy being pampered. Set expectations for the service experience, from the moment guests walk through the door, to their departure and preparation for their next visit.
Stay in contact. What happens when your guests leave the salon? Take time to check in. Send a handwritten thank-you note, or a text to ask how they are liking their hair. Little things go a long way in creating a deeper connection, and more loyal guests.
Elevate your shampoo ritual. Research proves that the shampoo is often the most memorable part of the salon experience; make sure to leave your mark. Make the shampoo space one where guests can unwind and relax. Treat them to a shampoo ritual they will not only remember, but talk about with their friends and family.
Give back. When you give in abundance you receive abundance. Donations do not always have to come at a huge financial expense. Community fundraisers allow you to build relationships with guests, and create new networking opportunities for yourself and your salon.
"Our responsibility as hairdressers is to create beauty…make it a whole package where guests know the experience will leave them feeling good inside and out," says Argila. "Guests sit in our chairs to escape their day-to-day stresses, so find fun and engaging ways to lighten the mood."