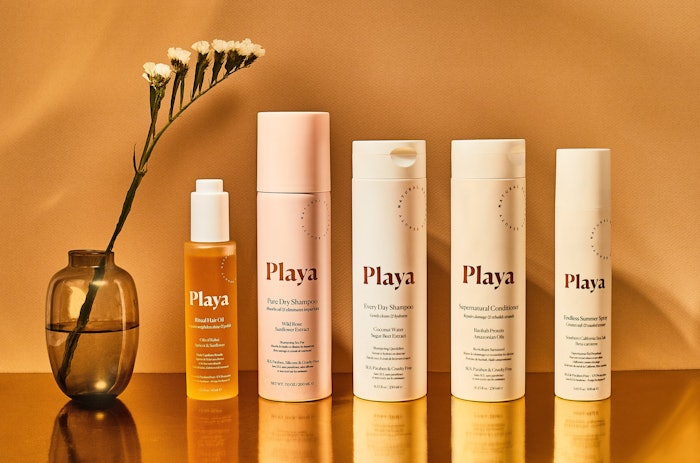 Playa, a beach-inspired clean hair care line,
has launched a salon program offering wholesale-level discounts for in-store products to salons and stylists.
Playa Salon Partners will receive 50% off retail applied to products purchased in multiples of 12, flat-rate shipping, sample packets of new products and printed educational materials on a regular basis. Salon Partners can also take sales from their salon to social, with a unique link to receive a commission when customers purchase outside the salon.
Playa is dedicated to helping its salon community, especially during the pandemic when capacity has been reduced.