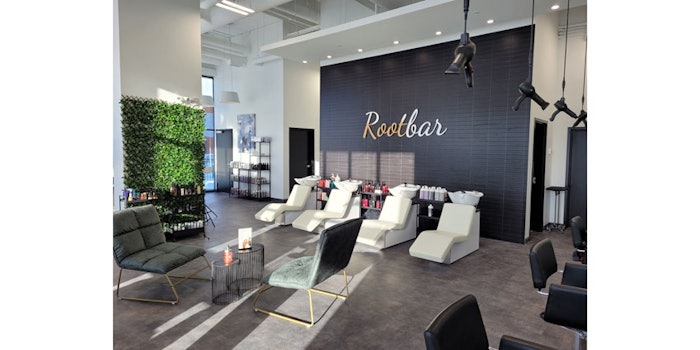 Joel Divina, designer and owner of Assemble Consulting, Inc., was hired to design Rootbar, a salon specializing in one-hour luxury services.
Divina was tasked with creating an open environment to accommodate express services efficiently, while evoking a feeling of luxury.
"Rootbar specializes in one-hour luxury, so the goal was to create an environment that values time and experience," explains Divina.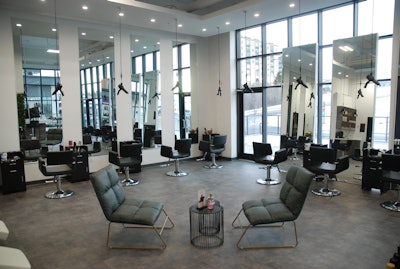 Divina shares tips on how to lay out a salon with express services that feel decadent.
Space There must be enough square footage to accommodate waiting area and service seating. When people stand around, it makes a space feel cramped and takes away any feeling of luxury.
Light Natural light makes a space feel larger, cleaner and brighter, contributing to opulence. Highlighting styling stations and other focal areas can set a mood.
Texture and Color Many salons owners want an all-white palette, but that can sometimes feel sterile and cold; I opt for contrasting color.
Wow Factor Every lavish space needs something of interest…a feature wall, beautiful signage or something oversized to create a feeling of extravagance. Rootbar has oversized mirrors (3' X 10') and a feature wall with its logo.
Clutter-Free There must be ample storage to minimize clutter. Incorporating a system such as the Freestylist Support System, which suspends dryers from the ceiling, helps reduce items on the styling stations and eliminates tangled cords and untidiness.