I first met DreamDry CEO Jennifer June in February 2020. Looking back at it now, she was one of the last people I got to meet in person before lockdown. At that time, Jennifer had just taken on the role of CEO for DreamDry, a big job already without the knowledge of COVID-19 and what that would mean for all of us.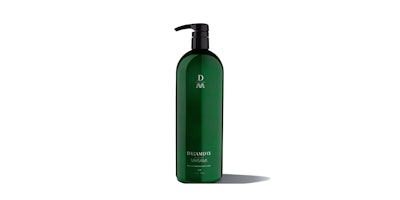 Once March hit, everyone's plans were changed. We all had to pivot and find new ways to push our businesses forward and reach our customers while ensuring the safety of everyone involved. Jennifer had just stepped into the role of DreamDry CEO, and her aggressive reinvention plan turned into a furlough plan. She was forced to rethink how to open a salon safely and once again reinvent the plan.
Both MASAMI and DreamDry were faced with massive shifts in our business strategies, especially the hair care business. We began seeing memes of women saying they were never going to wash their hair again and were unable, or unwilling, to go to a salon to treat themselves to a blowout. However, McKinsey proved that in fact, everyone was buying self-care products to pamper themselves. 
Of course, online sales of products have been, and always will be, critical for both of us. We have also found that partnering with other like-minded brands has become a sort of a silver lining coming out of COVID. For MASAMI and DreamDry, it's even bigger than that. After our initial meeting of the minds in February, we decided we would bring the best of both of our brands together and create co-branded products. So now, as we are finally able to safely pamper ourselves outside of our homes, MASAMI and DreamDry are here! We are working together, which means that DreamDry can meet consumer needs of offering clean beauty options to their clients and for MASAMI, it's the opportunity to get people to experience our products in an ideal setting. 
Our co-branded products have officially launched today, November 9th, in DreamDry and Blvd. Together, we are offering clients a cleaner haircare experience, plus retail shampoo, conditioner and our DreamDry MASAMI Signature Shine Serum to take home with them.
When Jennifer initially stepped into her role as CEO, she had the vision to reinvent DreamDry and create a dynamic beauty and wellness space that resonated with me, more than just blowouts. At MASAMI, we were also reinventing haircare, and believe in good-for-you products that of course leave your hair feeling and smelling great! The partnership fits perfectly. 
Having both kicked off 2020 excited for new adventures, dealing with our new reality of COVID-19, quarantining and being socially distant, it was refreshing to meet and work with another CEO who was on a similar path. As entrepreneurs, together we are learning to go with the flow in terms of the craziness that's all around us. But it feels good to take back some control and create products that give people a bit of a smile and some simple pleasure.