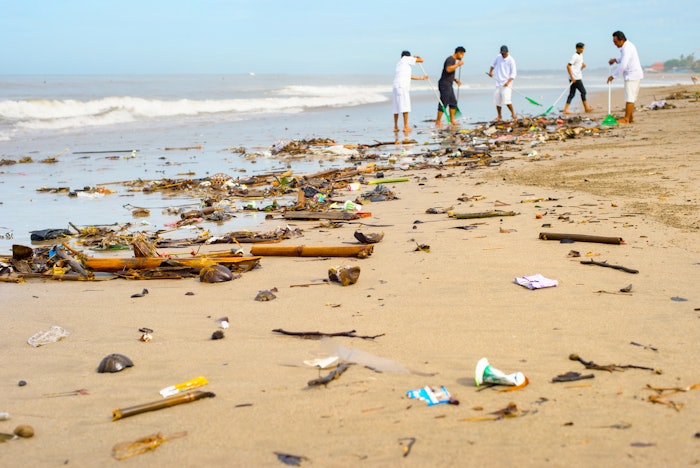 Aquage is strengthening its commitment to "sea-stainability" by teaming up with Plastic Bank to reduce ocean plastic.
Plastic Bank builds recycling ecosystems in coastal communities and reprocesses the materials for reintroduction into the global supply.
The alliance is part of an Aquage brand refresh that includes a new visual identity, new packaging and new innovation that will roll out in 2021. 
"The ocean has always been the inspiration behind our products, and now it is our new mandate to help preserve and protect it," explains Scott Missad, president and CEO of Beauty Quest Group. "Our partnership with Plastic Bank will support conservation efforts that make a real difference in saving this precious resource."
A portion of every Aquage sale will prevent tons of plastic from entering the ocean in partnership with Plastic Bank. In addition, Aquage is moving toward an all-recycled and sustainable packaging model that will fully take effect by 2022.
"Our partnership with Aquage is helping to prevent plastic waste from entering the ocean while also improving the lives of those who collect it," says David Katz, founder and CEO of Plastic Bank.