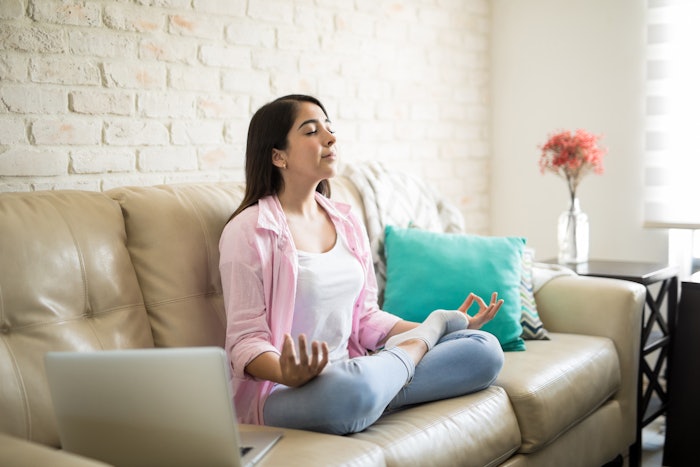 Eufora wellness brand manager Liz Danzig divulges three of her favorite de-stressors to help adjust her attitude, during all times of the day:
Morning—Gratitude Journal
Take five minutes to consider all that you are grateful for and write it down. Then, add how you can apply that to your goals for the day. Acknowledge goodness and appreciate positive things, regardless of the negativity around you.
Afternoon—Mental Break
A 10-minute mental break and deep breathing can help you to clear your mind and rebalance your mood. Rubbing your favorite essential oil on your wrists can also help with the calming process.
Evening—Wash Away the Day
A soothing shower can help to wash away stress. Eufora's BECHILL or a BELIEVE candle can provide an aromatic aspect of the experience. Post-shower, apply Eufora's MIXIT blending oil while skin is still damp.