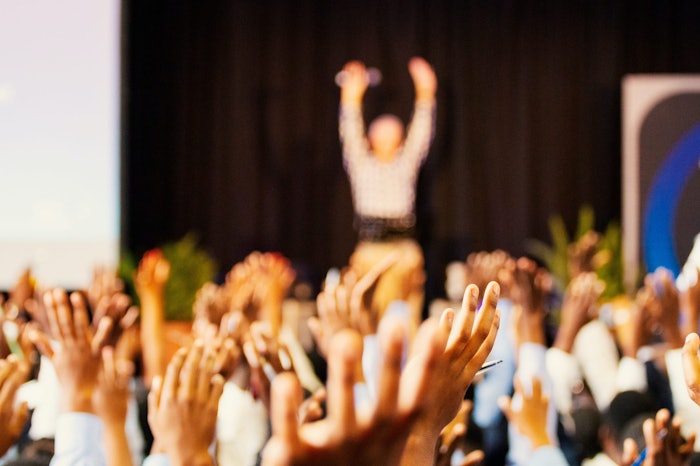 The National Interstate Council of State Boards of Cosmetology (NIC) will be hosting an in person conference in downtown Louisville, Kentucky October 2-4, 2021. NIC hosts an annual conference every year, however last year we had to move it to a virtual event due to the pandemic and travel restrictions. We are very pleased that the travel restrictions have been lifted in the majority of the states and we are excited to invite our member states, non-member states and non-member participants to our Annual Conference.
With the change in the vision and mission of NIC, the Executive Board is focusing on becoming a national partner and broadening the conference attendees to invite not only member states, but also non-member states and non-member participants (licensees) who may be interested in attending and learning about testing, education, and safety and disinfection standards on a national basis. NIC member states pay annual dues and receive reduced registration fees for their staff to attend the conferences. Non-member states can request their staff attend the conference at a rate higher than member states, however, it is lower than non-member participants. Non-member participants are considered anyone who is not affiliated with a state agency or regulatory board.
If you are interested in attending the conference, please visit our website at www.nictesting.org to access the agenda details and registration packets. If you are interested, please complete the registration packet as soon as possible. We are expecting an amazing turnout, and rooms will go fast!
Annual conferences can be an opportunity to network with state regulators, licensees, vendors and the NIC Executive Board and staff. 
We are excited to announce speakers from the following:
CLEAR – Council on Licensure, Enforcement & Regulation
AACS – American Association of Cosmetology Schools
CDC – Center for Disease Control and Prevention
AIHA – American Industrial Hygiene Association (AIHA) is the association for scientists and professionals committed to preserving and ensuring occupational and environmental health and safety in the workplace and community
Certemy – Licensing Management Solution Software Company presenting the National Credential and National Database
Remote Testing – Prometric and Prov will be promoting their remote testing programs that have been approved for the NIC written and practical test.
NIC Strategic Business Plan Update – Hear about the updates from NIC as a national partner and our future growth plans.
The annual conference offers many opportunities for networking and learning from others. The conference is also the platform to conduct NIC business and conduct election of officers. If you are interested in applying for a position on the Executive Board, please visit our website at www.nictesting.org. The registration packet contains information on how to register for the conference and information regarding elections.
At NIC we are proud to be hosting our conference in the great state of Kentucky, known for horse racing, coal, "My Old Kentucky Home" historic state park, automobile manufacturing, tobacco, bluegrass music, college basketball, Louisville Slugger baseball bats, Kentucky Fried Chicken, and the Kentucky colonel.  Louisville prides itself in their support of the arts, and it is home to a vibrant entertainment scene. There are many theaters, art galleries, and museums and it has music festivals throughout the year.  The NIC Annual Conference will be held at the Embassy suites hotel in downtown Louisville, next to Fourth Street Live and is steps from Museum Row, and the Muhammad Ali Center. It is also just a few blocks from Whisky Row and four miles from Churchill Downs, home of the Kentucky Derby.  
If you have questions or need more information, please contact us at communicate.nic@gmail.com and we will be happy to assist you.