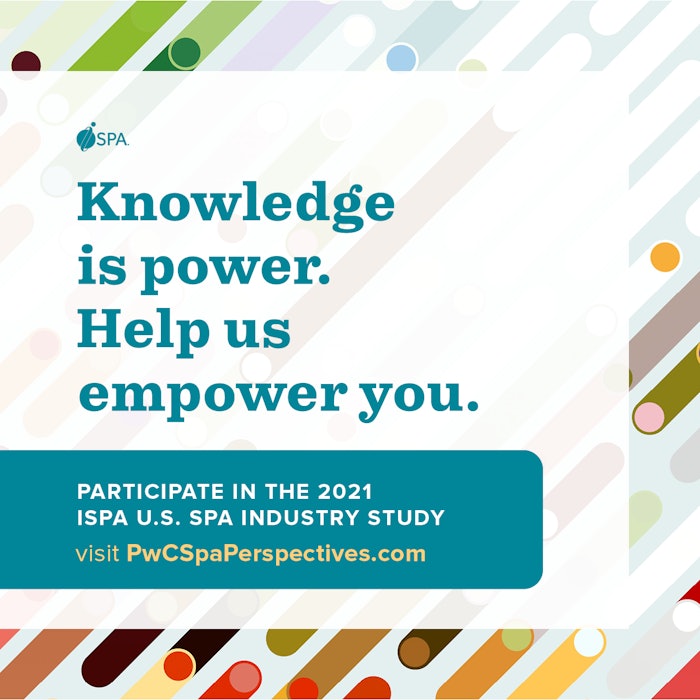 Go to PwCSpaPerspectives.com today to participate in critical spa industry research that will illustrate the full impact of COVID-19 on spa in 2020. These metrics will be tremendously valuable as the spa industry recovers from the pandemic and maps its journey of regrowth with hard data in mind. Your contribution is crucial!
As a thank you for participating, both members and nonmembers are eligible for a chance to win one of two complimentary ISPA memberships that will be drawn for at the conclusion of the study on February 26.
ISPA members have access to over 100 research documents in the ISPA Research Library. Check it out today at https://lnkd.in/dAuZ9ic!