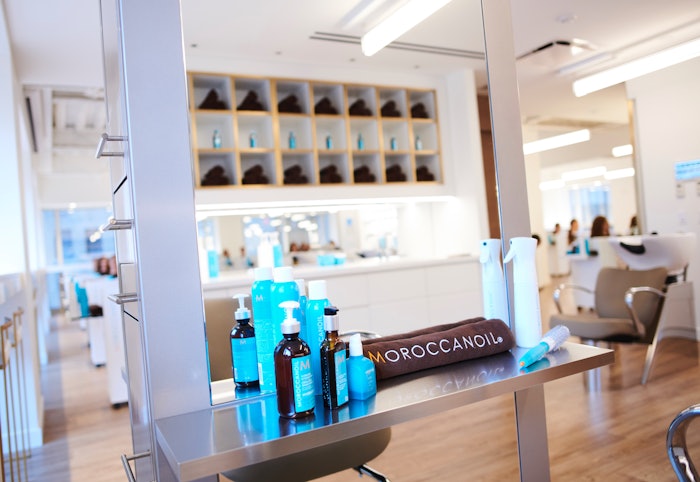 courtesy of Moroccanoil
Moroccanoil congratulates the winners of two scholarships that celebrate courage and confidence. Emily Cook of Apalachin, New York is the inaugural recipient of the Moroccanoil Cultivating Confidence scholarship, and Angel McCarns of Chicago is the inaugural recipient of the Moroccanoil Courage to Dream scholarship. Both women will receive a $5,000 tuition scholarship toward their cosmetology education. The scholarships are administered by Beauty Changes Lives. To enter, applicants competed via video applications wherein they described how they overcame obstacles and demonstrated courage to confidently pursue their career calling. The character aspect of the scholarship competition was complemented with a technical component showcasing applicants' hairstyling work.
Remarking on the scholarship winners, Moroccanoil Vice President of Global Education Robert Ham says, "We are excited to work with Beauty Changes Lives to help these winners advance both their courage and confidence. It has always been a priority at Moroccanoil to offer all stylists, regardless of who they are or where they are from, the opportunity to learn and grow through high-quality, accessible education. The thousands of scholarship applications submitted from up-and-coming stylists across the nation are truly inspiring, and we are honored to help these determined and passionate young individuals live out their dreams in the professional beauty industry." 
Click here to watch Emily's winning video submission.
Click here to watch Angel's winning video submission.