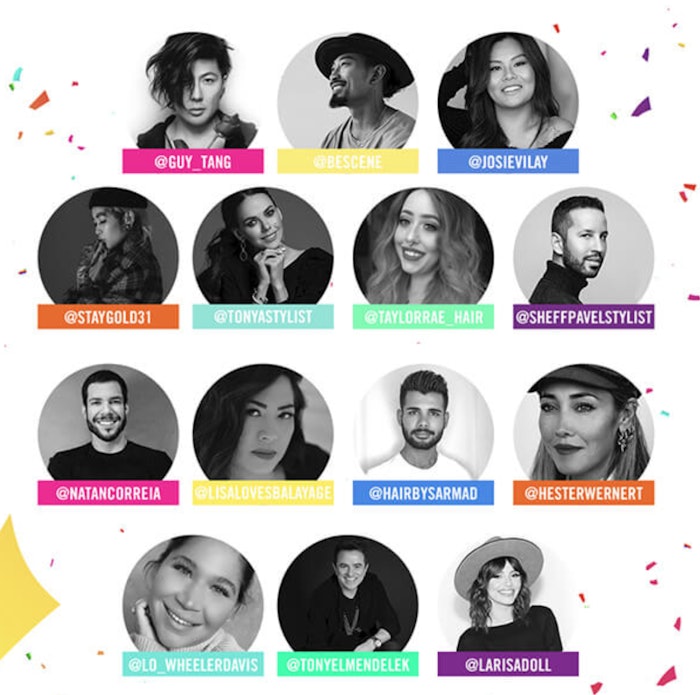 In a global first, on May 5, 2020, the Henkel Beauty Care Professional Brands' online hair education event, #HairdressersUnited, streamed hair education for more than 27 straight hours, showcasing 41 top hair artists from 19 different countries who presented in nine different languages. The event's aim, beyond providing amazing education during COVID-19, was to raise money for the Fritz Henkel Stiftung charity foundation—and while doing so was awarded a Guinness World Record.
Consisting of 41 different tutorials, the live stream covered hair coloring techniques, including blonding, balayage and blurring; as well as cutting, styling, barber art, creative updo tutorials and braiding trends. Thanks to the meticulous planning and commitment from all involved, the event was also recorded as a Guinness World Record for the "longest online hair education seminar streamed over the internet" – achieving a total of 27 hours and 34 minutes of continuously live-streamed content. #HairdressersUnited was also re-streamed in 4 other digital channels. 
The event united nine Henkel Beauty Care Professional brands (Schwarzkopf Professional, AUTHENTIC BEAUTY CONCEPT, JOICO, INDOLA, Kenra Professional, Sexy Hair, #MyDentity, Pravana and Alterna) with 41 representing Hair Artists, and their combined audience of over 8.3 million followers. Appreciation from the hairdressing community has been overwhelmingly expressed since the event, with respected industry names sharing their tributes. "It was a privilege to have been part of this amazing event, thank you for putting this together and for such a worthy cause," says Schwarzkopf Professional Global Ambassador, Lesley Jennison. Ambassador Tyler Johnston also adds, "It was an absolute pleasure to be part of this incredible project—all for charity and to support people affected by COVID-19. Thank you, Henkel." 
Together with the Fritz Henkel Stiftung Foundation, #HairdressersUnited will contribute €100,000 to a variety of charities globally, including The Red Cross, United Way and the Professional Beauty Association. Additional viewer donations  received during the live stream are yet to be announced as the numbers are still being tallied. The full #HairdressersUnited footage will be available via www.hairdressers-united.com soon.