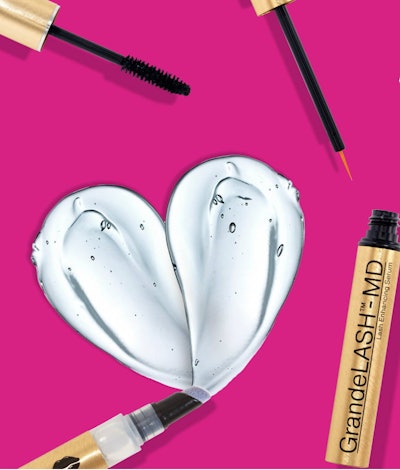 To help support those most affected by COVID-19, Grande Cosmetics has pledged to donate a significant portion of sales proceeds to subsidize access to food for those most in need during this unprecedented time, including those in the beauty industry. 
From March 19 through March 31, 2020, all orders placed on www.grandecosmetics.com will receive 15% off and 15% of all order revenue will be donated to Feeding America, no coupon code necessary. 
"I didn't grow up wealthy, and I put myself through college working as a waitress. I know what it takes to be in the service industry, especially as a salon or spa professional whose work includes touching people daily. I am grateful to those individuals in particular as they helped me get my start in the industry," remarks Alicia Grande. "As I see many of them now suffering, I decided it was my turn to take action and give back – let's help feed America together." 
With the CDC and World Health Organization advising the public to remain home in an effort to mitigate the spread of the Coronavirus, many Americans are experiencing difficulty finding reliable sources of nutrition. 
The increase in demand for long-term food supplies have left many grocery store shelves empty and many school districts across the United States indefinitely shuttered, leaving many children who depend on school services for healthy nutrition without daily meals. 
The Feeding America network of food banks continues to provide food to those struggling with hunger across the country. During this critical time, their efforts will focus on supporting those who no longer have access to school meals, expanding emergency food box distribution and supplementing pantries to minimize large gatherings. 
For more information about Feeding America's response to the COVID-19 crisis, please visit www.feedingamerica.org. 
[Image courtesy of Grande Cosmetics]