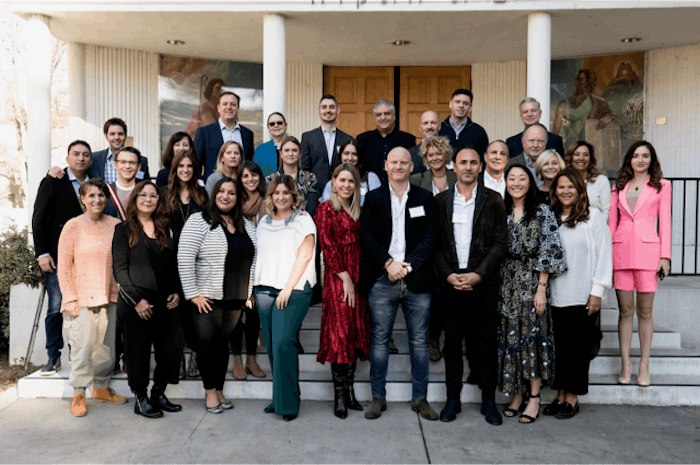 City of Hope is a world-renowned independent research and treatment center for cancer, diabetes and other life-threatening diseases. Each year, City of Hope gives out the Spirit of Life Award, its most prestigious philanthropic honor, to a professional beauty industry leader who has demonstrated outstanding business and philanthropic achievement. This year's honoree is the amika team, and City of Hope's National Beauty Industry Group will present the Spirit of Life award to co CEOs Nir Kadosh and Shay Kadosh, both of who will accept the award along with brand president Chelsea Riggs and creative director Vita Raykhman. 
On Friday, January 24, 2020, several top industry beauty influencers and brands joined the amika team for a tour of City of Hope's comprehensive cancer and research center. Brands like Revolve, Living Proof, Moroccanoil and PRAVANA along with influencers such as actress and model Megan Pormer and makeup artist Henry Vasquez of @hankandhenrybeauty among others all came together to learn more about the impact City of Hope is making across the world. 
"As a company, amika has pushed the boundaries with their vibrant marketing and extraordinary vision. They have built a loyal customer base that will follow them as they pioneer innovation within the industry," said Andrea Courtney, senior director of corporate philanthropy at City of Hope. "We had a great tour of the City of Hope facility and are grateful to have the amika team as partners. On behalf of City of Hope, we look forward to helping them bring their fundraising vision to life to raise money for City of Hope's innovative cancer research." 
Amika joins an elite group of industry executives such as Deborah Carver, Publisher of Beauty Launchpad magazine, among several other titles; George Schaeffer, founder of OPI; John Heffner, CEO of drybar; Artemis Patrick, CMO of Sephora; Sara Jones, SVP and GM of Joico; and other notable leaders found online at www.cityofhope.org/beauty spirit. 
Amika will receive The Spirit of Life Award on June 27, 2020, at Mandalay Bay Hotel & Casino, Las Vegas, Nevada. This year's event, "Giving is Beautiful," will celebrate an effort to bring the entire beauty industry together under one roof for a good cause. The event, one of the industry's best networking evenings, will include a hosted cocktail reception, dinner and entertainment. 
For information about becoming a sponsor, purchase tickets or make a donation, visit www.cityofhope.org/beauty spirit or contact Andrea Courtney at (800) 272 2310, acourtney@coh.org.