Styles that transcend the test of time are at the forefront of Olivia Garden's latest compilation.
"Classic," "luxurious" and "versatile": These are the concepts behind the Timeless Beauty collection by Olivia Garden artistic director Cherry Petenbrink. "Each individual look incorporates an element of the past and an element of the present," says Petenbrink, who notes that versatility in texture, color and length were also top of mind for the photo shoot. Likewise, both the wardrobe and jewelry mirrored the timeless and elegant vibe, with the models wrapped in beautiful fabrics and one-of-a-kind custom necklaces (made by Olivia Garden art director Thanh Kemp). Enthuses Petenbrink, "Each element of the collection, from the jewelry to the hair, speaks to our commitment to the creative, to the authentic and to the unique."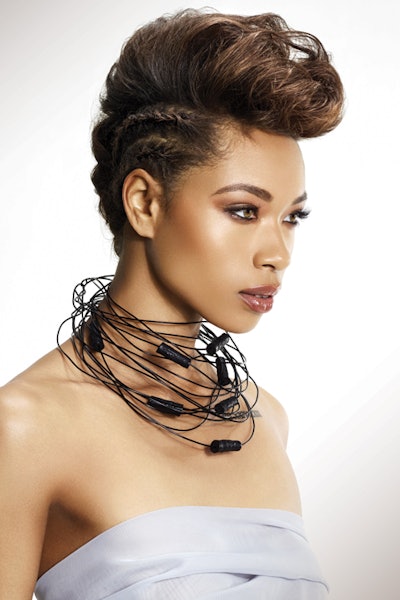 Fierce Femme
"This is a contemporary take on the 1990s punk mohawk trend," explains Cherry Petenbrink. "The style is simultaneously approachable and edgy, with braided accents that lend a touch of flair!"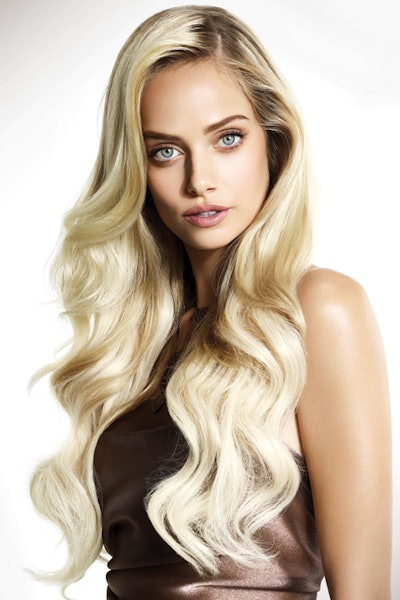 Vintage Feel
"Although this look was inspired by the past, even classic styles with the smallest details can be perceived as super modern and on trend," proclaims Petenbrink. "This look features fullness through the mids and ends, with a smoother and less voluminous finish on the top; the soft glam waves evoke an old Hollywood effect."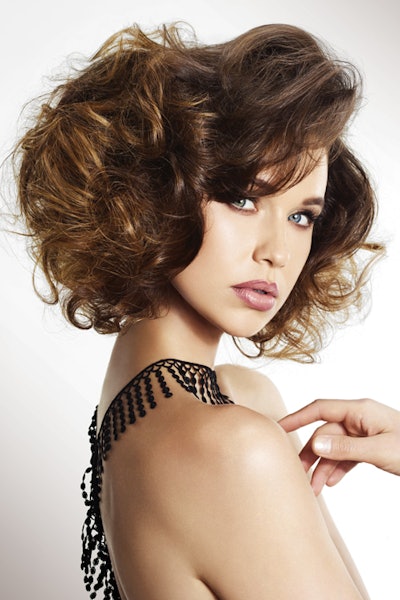 Short and Sweet
"The appearance of a classic bob can be created on almost any hair length for a beautiful illusion," shares Petenbrink. "Just lace the hair up and under with pins; this shapes strands into a bouncy bob for a night out."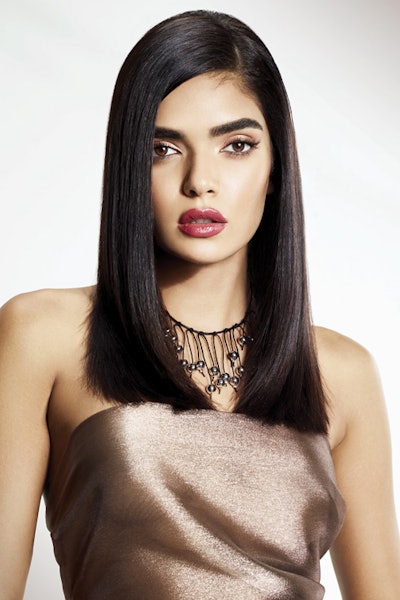 Straight Lines
"Sleek and chic never go out of style," says Petenbrink. "Creating this classic smooth, shiny look was relatively effortless. Our team used an Olivia Garden Large HeatPro Thermal Round Brush to smooth the model's curly hair, followed by the Olivia Garden Ceramic Ion Flat Iron to impart sheen."
[Images: Hair: Cherry Petenbrink; Hair Assistants: Mandy Kinn and Drea Lecher; Makeup: Drea Vlaovich; Fashion Stylist: Thanh Kemp; Photographer: John Rawson; Videographer: Brad Stanley]
This story first appeared in the January issue of Beauty Launchpad. To receive the magazine, click here to subscribe.