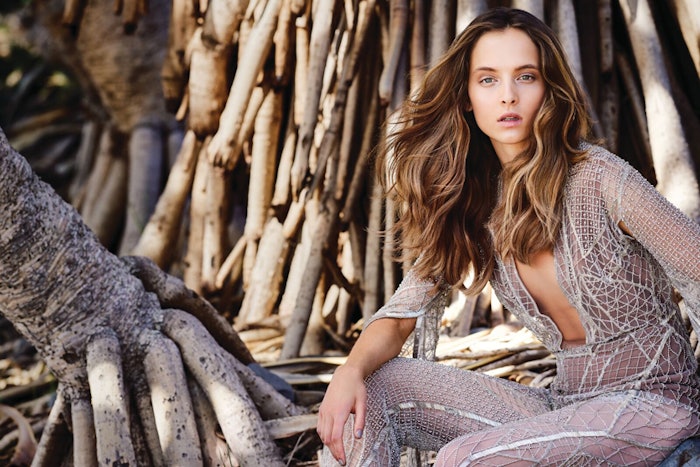 The Kevin.Murphy team taps the carefree Days of Summer to offer an escape from the winter chill.
In the Kevin.Murphy team's North collection, iconic beach waves come to life with subtle color that's meant to evoke natural sun-kissed hues. Shot amongst the lush coastal vegetation of Byron Bay, Australia, as well as a resort- inspired set that's meant to give us summer vibes even in the dead of winter, the looks here are impeccably styled to effortless-looking effect—much to the adoration of cool girls everywhere.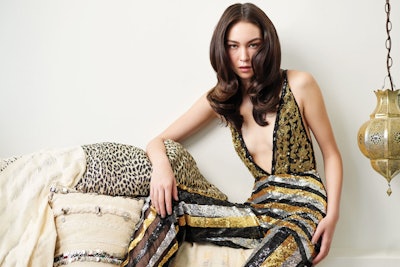 Lady of Luxury 
Opulent chocolate and gold tones meet purposeful waves that move with each turn of the head.
RELATED: Kevin.Murphy Team's Latest Collection, Crystal Twilight
My Only Sunshine
Natural-looking waves complement the hair's tawny blonde tones—which appear as if lightened by the sun—for a style that feels "alive," describes the Kevin.Murphy hair team.
RELATED: The Color.Me by Kevin.Murphy Team Reveals This Season's In-Demand Shades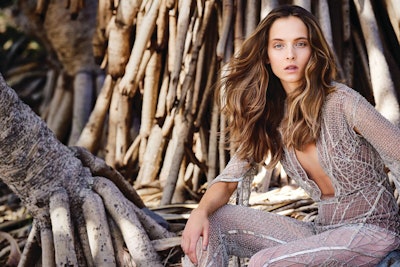 Free Spirit
This style is meant to appear free-flowing: Blonde and caramel tones unite to lend the effect of sun-tempered hair color, and beach waves crash together to evoke the feeling of a cool breeze playing with the hair.
[Images: Hair: Kevin.Murphy; Photography: Luis Murphy; Hair Team: Nathan Gorman, Wade Blackford and James Nicholson; Fashion Stylist: Emily Ward; Makeup: Kenneth Higgins; Producer: Debbie Walters]
This story first appeared in the December issue of Beauty Launchpad. To receive the magazine, click here to subscribe.