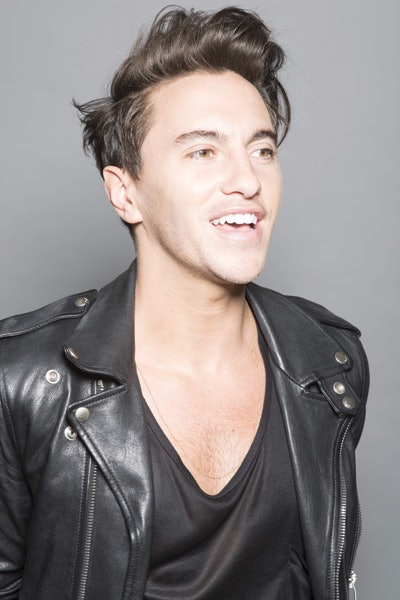 Celebrity stylist Scotty Cunha always kept his eye on the prize when it came to following his styling dreams. After studying at Paul Mitchell The School in Rhode Island, Cunha ventured to California where he worked at Starbucks before landing an assisting gig with A-list stylist Jonathan Antin at his namesake salon in Beverly Hills, California. Here, he studied under Antin for four years and even appeared in his Bravo television reality show, Blow Out. Cunha eventually earned a spot at the famed Andy LeCompte Salon in Los Angeles, where he snagged a place on singer Miley Cyrus' glam squad for her world tour. Now, Cunha has worked with a list of celebrities a mile long, including the Kardashian and Jenner sisters, Nicole Richie, Lucy Hale, Kristin Cavallari and many more. Here, the stylist reminisces on a few of his favorite looks.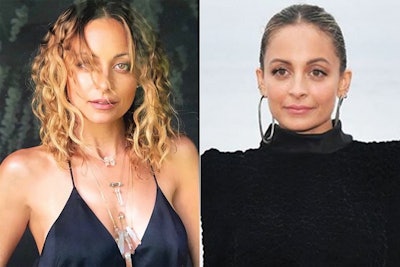 2018 - "For Nicole's House of Harlow campaign, I wanted to work more with her natural texture and waves, so we used a diffuser to dry her hair. I also used Oribe Mystify Restyling Spray and scrunched the ends throughout the day to revive her curls."
RELATED: Andrew Fitzsimons on His Top Looks for His Celebrity Clientele
2019 - "This look was for this year's Saint Laurent Spring/Summer 2020 men's show in Malibu, California. I wanted to do a chic, slicked-back tiny bun—not like a ballerina bun, as I wanted it to be a little more sexy. To get that vibe, I slicked the hair straight back with a middle part."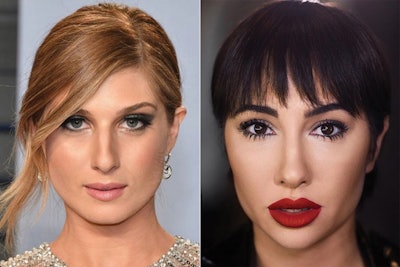 Emily Arlook - "I love a glam pony, but also love this perfect side part and hair falling in front. For Emily's Vanity Fair Oscar party style, I used Oribe Dry Texturizing Spray to add volume in the front."
RELATED: Ashley Streicher Dishes on Her Top Looks for Her Celebrity Clientele
Jackie Cruz - "I chopped Jackie's fringe in the front super short for a Kat Von D Beauty campaign; we wanted to give Audrey Hepburn vibes. I used Oribe Gold Lust Nourishing Hair Oil for this look because it made her hair really shine. Plus, I was able to slick the sides with the oil because the product is so light and doesn't make the hair greasy."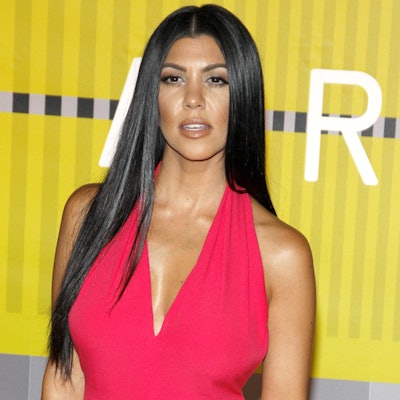 Kourtney Kardashian - "We went for a simple, long, straight hairstyle for Kourtney's MTV Music Awards Cher-inspired look—and it ended up everywhere! People were obsessed and we thought we were just being chill and laid-back with the style. My fave product for this look is Leonor Greyl Éclat Natural Texture Paste; it's very light but keeps hair smooth and shiny without feeling sticky."
[Images: Courtesy of Scotty Cunha; Bigstock; Instagram]
This story first appeared in the December issue of Beauty Launchpad. To receive the magazine, click here to subscribe.