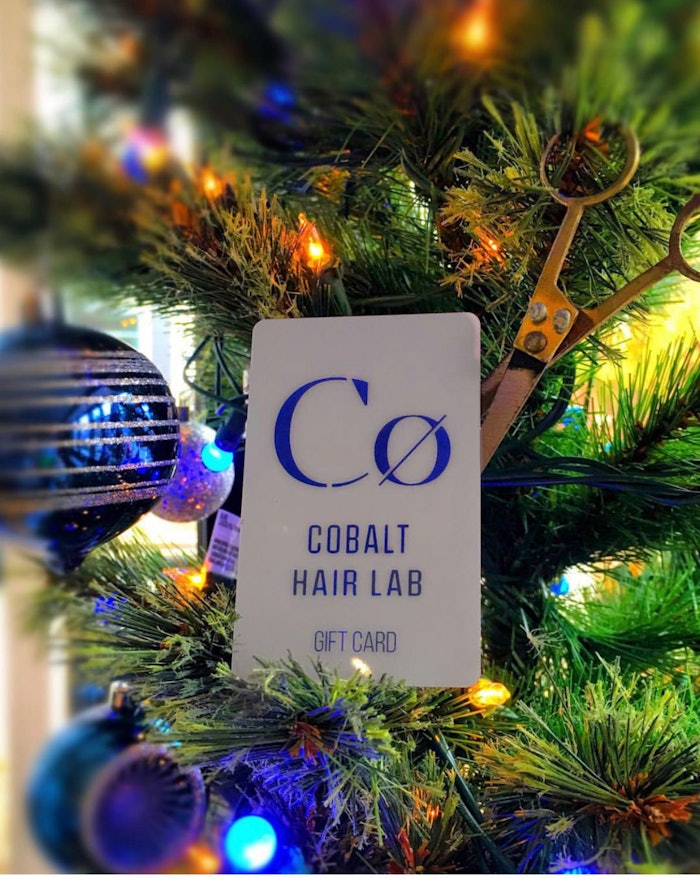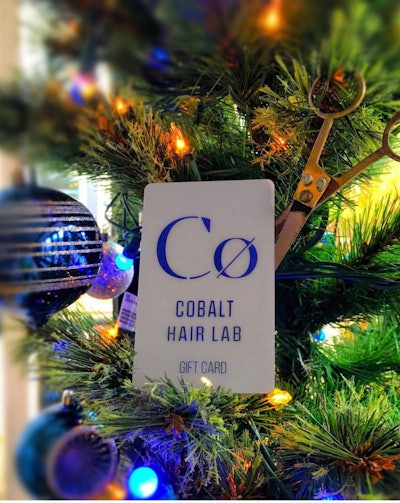 Of course, typically you're jammed to the rafters during the busy holiday season. Your favorite longtime clients jockey for positions with a bunch of new clients who all want to get their hair in tip-top shape before the end of the year. However, that doesn't mean you shouldn't still pay attention to the little things that will help increase retail sales and drive traffic. Eufora offers six pieces of holiday advice designed to make this holiday season the best ever!
Create a Festive Salon Space. 
Holiday spotlight areas should be identified, and a basic planogram created, before the decorating party gets started. Strategically placed décor – tasteful displays, holiday graphics, beverage stations and scents of the season – are all essential to a warm and welcoming space that invites exploration. What's more, avoid clutter. Decorations don't guarantee revenue. If too overdone, guests may feel overwhelmed. The golden rule for retail is 80% giftables, 20% décor. 
Encourage Gifting Purchases.
A well-appointed selection of giftables is fun to explore and invites guests to stay and shop. Testers are a must, and clever signage should spark a need. Grab-and-go options are great for those who are gift-wrap challenged. No salon holiday setup is complete without the ever-popular stocking stuffer section. Stocking stuffers are the No. 1 impulse item—so be sure to stock up!
Offer Seasonal Services. 
A Eufora Scensory Salon Ritual will provide a break from the frantic holiday pace. Essential oils diffusing, paired with candles strategically placed in the salon, will not only create an instant attitude adjustment for guests, but also are a great gift inspiration. With so many after-work gatherings on the calendar, this is your opportunity to become your client's BFF when you offer a killer express updo, transforming her from business beauty to glam queen in under 30 minutes. 
Create a Strategic Social Campaign. 
Customize a consistent theme that fits your salon culture, then create a full schedule of posts to carry through the season. Provide useable information such as clever gift ideas and holiday hairstyling tips. Don't forget to encourage in-salon selfies—and be sure to share all that great holiday hair! A fabulous social testimonial is priceless.
Plan a Holiday Kickoff Party. 
Once the first four items are checked off, you're ready to host your own holiday gathering. Make sure salon team members mix and mingle with guests to share seasonal styling expertise and encourage shopping exploration. Nothing sparks holiday hair bookings better than your salon team being party-ready themselves. 
Keep it Personal. 
Even when the salon is at its busiest, it's critical to remember that every touch point creates a memory and should be magical. A handwritten holiday greeting card, a little pampering or a chance for clients to create their own essential oil blend are all things that leave a lasting impression.
[Image: Courtesy of Cobalt Hair Lab]