Larry Sims wasn't always the texture expert we know today. The award-winning stylist started his career as a dancer and choreographer for acts like Missy Elliot and Blaque. His dancing background led him to cross paths with actress Gabrielle Union-Wade while filming the 2000 hit cheer-squad flick Bring It On. When Sims later decided to follow his passion for hair and go to cosmetology school, Union-Wade was one of the first celebrities who hired him after he received his license. Since then, the pair has worked together on countless red carpet looks and magazine covers, including Elle and Essence. Here, he handpicks a few favorites he has created for Union-Wade.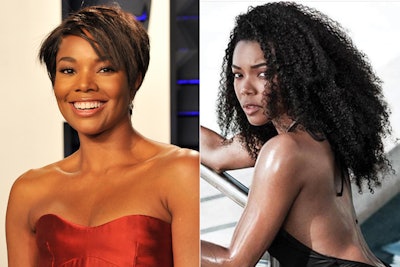 "I love this look on Gabrielle from this year's Vanity Fair Oscar party. We'd never gone this short before. We wanted a style that felt modern and fresh."
RELATED: Stylist Kiyah Wright Dishes on Jennifer Hudson's Top Looks on "The Voice"
"We were in Miami at Gab's house and Janet Jackson was playing in the background. Janet became our inspo for this sexy summer look. We love Janet!"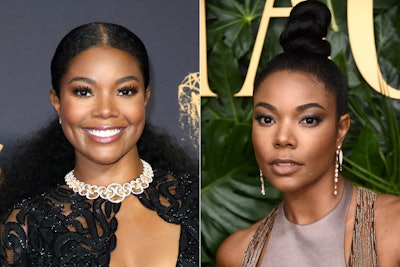 "Our inspiration for the 2018 Emmys was Diana Ross in the 1975 movie Mahogany. As the saying goes, 'Go big or go home.'"
RELATED: Celebrity Hairstylist Chris Appleton Dishes on His Top Looks for Jennifer Lopez
"We wanted to create something graphic and abstract that would elongate Gabrielle's silhouette. The jumpsuit she wore was oversized so we went sleek on top."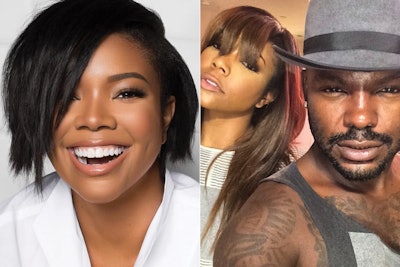 "We hadn't done bangs, and we decided to experiment with them and we both loved the end result. This look felt young and fly."
"We've held on to Gabrielle's natural hair for years. For the most part, she's kept it braided under weaves and wigs, so this was the first time that we cut her natural hair. She asked for something edgy but chic—and she got it!"
This story first appeared in the June issue of Beauty Launchpad magazine. To receive the magazine, click here to subscribe.
[Images: Courtesy of Larry Sims; Getty Images]