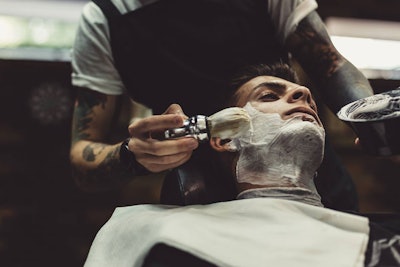 The National Association of Barbers is thrilled to announce the launch of our new website.
The association is a community of barbers and industry professionals dedicated to providing business and long-term career support for licensed barbers, barbershop owners, and barber students. At NAOB, they strive to support all the various and unique needs of our professional barber community through support, resources and inspiration. 
RELATED: Top Barbers Name 2019's Ones to Watch
In additional to free resources, NAOB is furthering supporting barbers and the progression of their careers in offering premium liability insurance, at an industry low price. NAOB will be there for our professional barbers through the best of times, and protect them in the challenging ones because we believe in the craft that they practice every day.
RELATED: 11 of the Country's Best Barbershops and Male-Focused Salons
All members of The National Association of Barbers will receive A rated professional liability coverage, free resources, a free professional website, and additional member benefits and discounts to the top barber brands in the industry. The National Association of Barbers is committed to providing U.S. barbers the best resources in the industry for the longevity and success of their careers.
[image: Courtesy of NAOB]