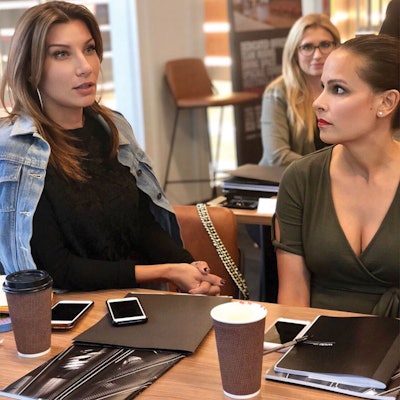 Retail stubbornly remains a struggle for many salons and stylists. But, like many things in life, it's all about perspective—so how do you flip the script on the hair industry's long-ingrained fear of "pushing" product? In Oribe's Journey to Mastery program, students get a better grip on this oft-intimidating topic by learning new ways to approach retail and reviewing time- tested methods that often fall by the wayside. Here, two masterminds behind the program, Joaly Alcala, director of development and education manager, and Thomas Kryzer, director of sales, learning and development, share key techniques for rethinking your retail strategy. The Oribe Journey to Mastery class, Engaging Clients in Retail, discusses common challenges stylists face— think: fear of pushing "pricey" products or dealing with clients who consistently resist retail. Yet, how many of us go shopping for "one thing" and walk out with a full shopping cart? The lesson: It's not about need, but want. "We want to shift the paradigm about how we're thinking—what does need vs. want feel like?" Kryzer details. "You have to create a want for the client. Do you really need a $6 Starbucks coffee? No. It's about creating value—and that happens when stylists educate clients about what a product is, how to use it and why it's so important."
RELATED: Top Beauty Educators on Inspiration and Ongoing Education
And, without question, perceived value also increases via memorable experiences. For example, some Oribe salons have leveraged Gold Lust Pre-Shampoo Intensive Treatment, presenting the product to waiting clients on a luxe tray and applying it before the consultation even starts. "Experience is a huge component of what shoppers are looking for, now and in the future," Alcala asserts. "Retail is all about elevating that experience—not just giving the client a cut and color, but also expert advice to maintain her look, and multiple looks, between appointments. And luxury products, with amazing scents and packaging, offer an experience in themselves, helping your service become that much better."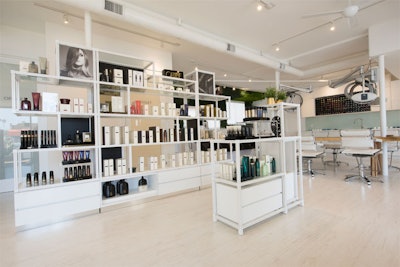 Get Your PHD ...Hypothetically: We've all heard the refrain countless times: "I'm not a salesperson." The good news? You don't need to be. Instead, stylists should think of themselves as hair doctors—carefully curating a client's tool and product picks on the day of service and recommending what will best maintain those results between appointments.
RELATED: Just in Time For the Holidays, Stylists Reveal How They Achieved Their Celebrity 'Dos
Avoid the Obvious: Retail suggestions shouldn't feel like an afterthought or obligation, tossed in at the end via a single dreaded question: "Do you need any product today?" Instead, subtly weave product suggestions and information into the service itself at appropriate moments. "We recommend looking for key touchpoints—various times when you can educate clients on what you're using and what you're doing—versus a sales-y approach at the end of the service," Kryzer advises.
Rally the Troops: Retail is everyone's responsibility, from the front desk team and stylists to owners and managers. Look for every opportunity to educate clients—at check-in and the shampoo area as well as during consultation and service.
Provoke Product Trial: If your retail area collects more dust than client interest, it's time for a change-up. Feature new products or highlight staff faves with eye- catching signage. "Beauty is still the behemoth when it comes to trial, and these tactics help encourage trial while adding to the overall experience," Alcala relates.
[Images: Courtesy of Oribe]