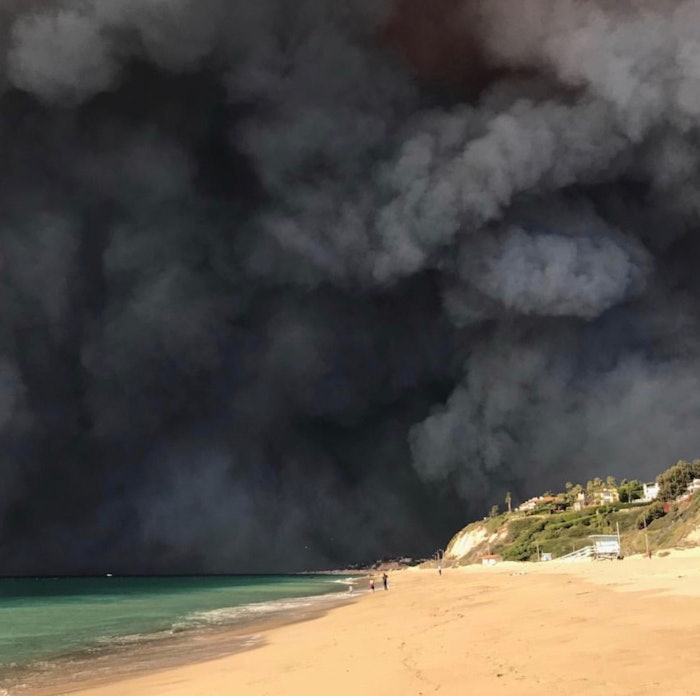 Each year, the Professional Beauty Association's Disaster Relief Fund (DRF) provides aid to hundreds of beauty industry professionals who are affected by the nation's worst natural disasters. Beauty professionals can apply for funds to use as quick cash to help put them back on their feet; to buy short-term provisions like food, clothing and to cover household bills when they're unable to work.
"The Disaster Relief Fund is in immediate need of $85,000 of donations to fund the most urgent of our current applications," says Rachel Molepske, Director of Charitable Programs. As the wild fires terrorizing Northern and Southern California continue to destroy over a hundred thousand acres and displace thousands of residents from their homes, the DRF still has many outstanding applications requesting aid. Applications for help continue to pour in every day. Because of a shortage of available funds, the DRF is unable to fulfill every application. More donations are urgently required to help those most in need.
Established in 1995 by the National Cosmetology Association, the Disaster Relief Fund assists salon professionals by providing quick cash to rebuild their businesses, homes and lives after a natural disaster. To date, nearly $2 million dollars have been donated by beauty industry supporters, professionals and brands to help beauty professionals in need.
To donate or apply to the Disaster Relief Fund, you do not have to be a licensed beauty professional. Learn more and donate today, at probeauty.org/DRF. Contact Rachel Molepske, Director of Charitable Programs at rachel@probeauty.org.