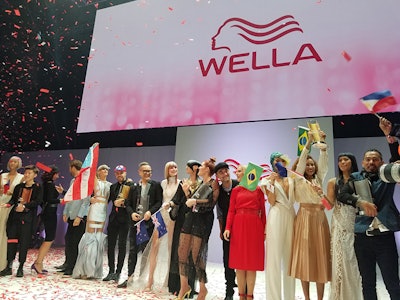 On October 14th, 82 finalists selected from over 5,000 contestants headed to London to compete on the global stage. The talented contestants battled it out for the Platinum title in the categories of Creative Vision and Color Vision. Judges included Andreas Kurkowitz, Jayson Gray, Michio Nozawa, Annie Humphreys, Larisa Love, Eugene Souleiman, Dmitry Vinokurov, Pavlos Divitaris, Rosangela Barchetta and Nicola Shannon.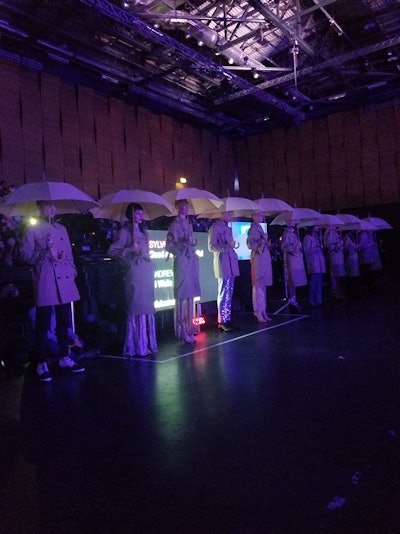 The evening opened with a very London rainy day themed presentation by British by Design. Next the Lifetime Achievement Award was presented to International Colour Icon Annie Humphreys. Sassoon Academy then presented a striking collection accessorized with masks dripping in jewels and lights.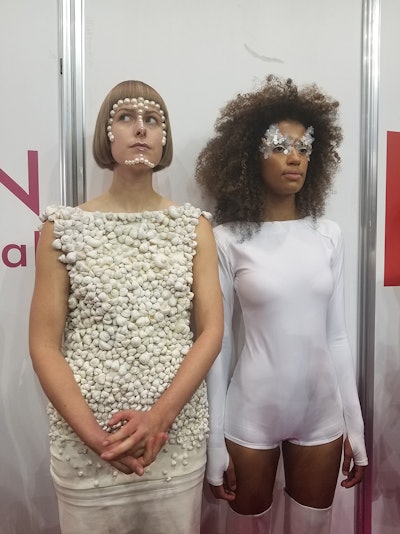 After the judges were introduced was the moment everyone was eagerly awaiting, the contestants strutted the stage. The crowd went wild in support of their favorite looks and home countries. Before the winners could be announced, Wella revealed the new trends for 2018. Watch out for the Nontouring trend in Spring/Summer, characterized by muted colors that melt together.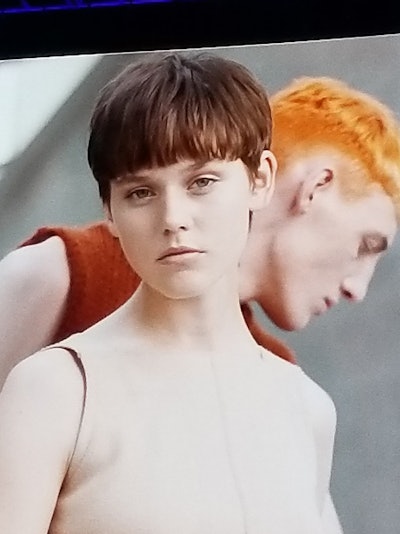 Here is a look at the Autumn/Winter trend.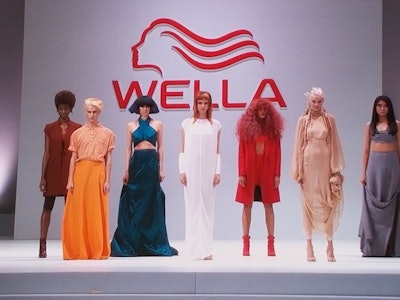 Contestants headed back to the stage in the parade of nations as they anxiously awaited the results.
It was a double Platinum win for New Zealand with winners Mana Dave for Color Vision and Kylie Hayes for Creative Vision. Take a look at all of the winners:
Color Vision:
People's Choice: Taner Yildiz, Turkey
Bronze: Vic Chung, Taiwan
Silver: Alexander DeLara, Phillippines
Gold: Jose Quinones, Puerto Rico
Platinum: Kylie Hayes, New Zealand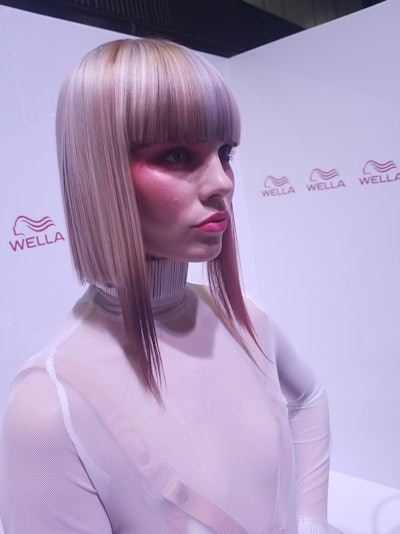 Creative Vision:
People's Choice: Kai Jung, South Korea
Bronze: Chu Lin, Taiwan
Silver: Marina Krushelnitskaia, Russia
Gold: Gislene Bernhardt, Brazil
Platinum: Kylie Hayes, New Zealand