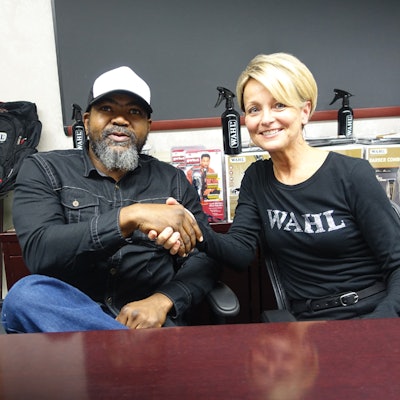 Major League Barber (MLB), an organization whose purpose is to unite barbers and stylists while providing education, quality products and tools for fellow professionals, has begun to represent the Wahl Professional brand. The partnership occurred after owner of MLB Nuri West met with Wahl Professional's director of education, Laura VanderMoere, back in 2015. VanderMoere was intrigued by the favorable reputation that MLB had developed in recent years, and West felt that the Wahl brand would be a good fit for his organization. 
RELATED: Men's Hair Trends for 2017
"Wahl exudes integrity and honesty," he says. "MLB stands for loyalty and passion. The partnership is perfect." MLB, which was founded in 2001, reaches a varied and global audience. Through its communications, classes and other scheduled events, the organization will now be able to connect those barber-stylists with Wahl's top-notch equipment and educators. "We feel this partnership with MLB creates an extension of our Wahl sales and education team and we are proud to be affiliated with them," says Lance Wahl, global vice president professional products, Wahl Clipper Corp.