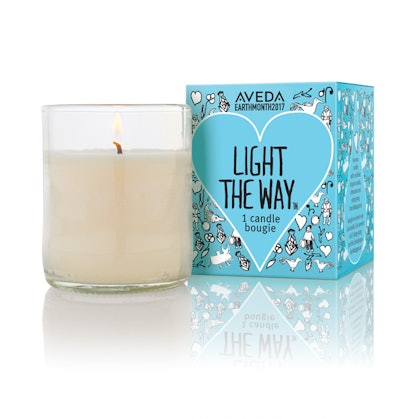 April is Earth Month, and Aveda is using this opportunity to amp up their environmental initiatives.
Last year, Aveda raised $6.4 million during Earth Month, and they want to continue to do better, so the goal this year is $6.5 million for clean water projects in the United States and around the world. A main source of profit comes from Aveda's Light the Way Candle, because 100% of the purchase price is donated to Global Greengrants Fund.
The Light the Way Candle features new art every year. This year, the images were created by children living in Manakara, Madagascar, who benefited from Earth Month-funded water projects. Their drawing illustrate the difference clean water can make to kids, animals and the environment. Aveda Light the Way Candles can be found at all Aveda salons and spas as well as Aveda's website.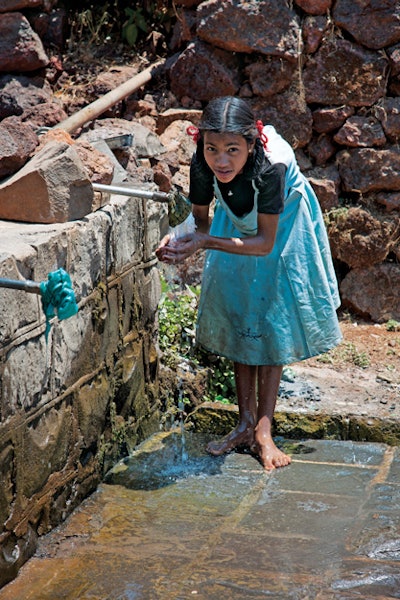 In addition to the candle, thousands of Aveda Artists will once again donate their time and talent to clean water causes this April by offering Appointments for Clean Waters. Guests are able to get select beauty services from an Aveda Artist at a participating Aveda location, and a portion of all of the proceeds go to local partner non-profit organizations that support clean water projects. It's the ultimate win-win.
Aveda'. So we're thrilled to announce this year's Catwalk for Water events in celebration of Earth Month. Hosted by salon partners, Institutes and Experience Centers, these eco-chic shows feature visionary hair, spectacular makeup and utterly inventive earth-friendly fashions designed from upcycled and repurposed materials, including Aveda Full SpectrumTM Hair Color tubes, highlighting foils and old Aveda paper shopping bags.
"The overwhelming success of Catwalks for Water shows reflects the degree to which members of our network are committed to being engaged and to fund-raising for environmental causes," says Dave Rapaport, Vice President, Earth and Community Care at Aveda. "There were over 4,600 Aveda professionals who participated globally in Catwalks for Water shows last year and we are so proud to have such a large group that shares their commitment to the Aveda Mission as well as their recognition of the global need for clean water."
[Images courtesy of Aveda]