Blo, the original blow dry bar, recently announced that it will be opening two new locations in New York City, Blo Amsterdam and Blo East 49th, this spring. The two new locations will mark the 4th and 5th Blo Blow Dry Bars in Manhattan, and will add to the company's over 65 existing locations in 4 countries.
Blo Amsterdam (Upper West Side) and Blo East 49th (Midtown) will follow in the footsteps of previous Blo locations in empowering women through leadership. The Upper West Side Blo will be opened by Ginger Comstock, while Jean Chriss will open the Midtown Blo. A true entrepreneur, Ginger also owns a Crossfit gym and a yoga studio in New Jersey. After struggling with childhood arthritis, she now speaks of her experience in an effort to inspire other women. Meanwhile, Jean also owns a Blo franchise in Long Island and works in fashion wholesale, specifically shoes. Blo CEO Vanessa Melman Yakobson has grown Blo into the world's largest blow dry bar franchise, working to empower women.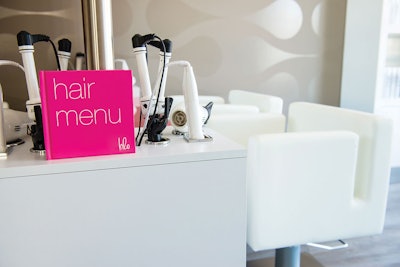 Like the existing locations, the two new Blo Blow Dry Bars will include an evolving hair menu, guided by seasonal trends with styles tailored to fit the individual look of each client. The current menu features gorgeous, everyday hairstyle staples: straight and curly blow outs, sexy beach waves, perfect and not-so-perfect ponytails, and more. Additional Blo services done across all locations include: Up Do a la Carte (custom up-dos), clip-in hair extensions, and a Signature Blo Bridal bar service to prep clients for their big day. In addition to in-house styling, Blo also offers Blo On The Go, a custom service that brings Blo to clients' doorsteps – home or away.  
DETAILS
Blo Amsterdam
Upper West Side
287 Amsterdam Avenue, NYC
Opening March 2016
Blo East 49th
Midtown
142 East 49th Street, NYC
Opening April 2016
For more information, please visit www.blomedry.com.