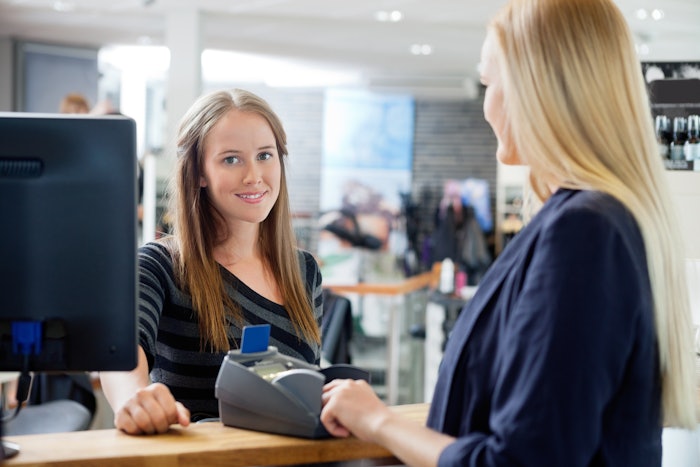 Technology keeps getting more and more entrenched in our daily lives. And because most of your customers are either direct or indirect consumers of technology, you cannot afford to look away when tech topics come up. You have to be concerned about how social media, online shopping and technology as a whole affect your salon's bottom line. You must ensure that the way you display your marketing content and the way you deliver services to your clients align with the prevailing tech trends. Above all, you must provide clients with simple and convenient ways to contact you and book appointments. All these are the basics of tech involvement in today's salon business.
That being said, how can you transform your beauty salon using technology? Here are seven tech tools that will help:
1.  Hair salon online booking
Today, people crave quick turnaround and easy accessibility when shopping for goods and services. Hair salon online booking technology provides this accessibility to salon clients in several ways. Firstly, online booking gives clients the power to book and manage their appointments remotely and from any handheld device with an Internet connection. They get to set up appointments that work best for them and modify the appointments whenever necessary. Secondly, it makes appointment reminders more personal. Your system will remind clients to make appointments or come for their appointments through personalized emails. That means you don't have to call anyone unless you choose to.
You see, many people love emails and text messages because, unlike phone calls, the recipient is at liberty to check the message and/or react to it whenever they have the time. Thirdly, the system helps with walk-in and impromptu appointments. You know how some clients decide to show up at a moment's notice? The system allows them to check the availability of their preferred stylists before showing up, so they don't take the risk of showing up unexpectedly and having to sit in the lounge for hours. Lastly, and most importantly, it saves valuable time for everybody. Clients manage their appointments without requiring any input from you or your staff, which frees up employees to take on more vital roles in the business. 
A few salon management systems to check out: Fresha, Booksy, Rosy and Millennium. 
2. Virtual imaging
Virtual imaging (VI) tools provide fairly accurate predictions of how a client would look after getting a given hairstyle, hair color or makeup application. Knowing how a client would look even before you begin working on them is one of the surest ways of maximizing client satisfaction and, to a greater extent, client retention. Most VI tools come with built-in databases for makeups, hairstyles, nail colors, hair colors and eyeglasses. They also have 3D capabilities to improve their imaging accuracy. 
Note: To get the most out of any VI tools, it is important that you customize them by adding your own ideas and creative touches. Ensure that the unique challenges and needs within your clientele are well captured in the VI databases.
3. Salon management system
Salon management systems will help you record inventory, automate ordering, reconcile financial transactions, manage client data, organize employee schedules and manage payrolls, among other hassles of salon management. These systems will not only inject efficiency in how the salon is run, but will also minimize human errors and wasted time. The possibilities of a reputable salon management system are endless.
4. Online learning and teleconferencing
To stay at the top of your game in this line of business, you must take regular refresher courses and acquire as many new skills as you can. You must also take advantage of beauty events, forums and other communities in order to keep tabs on changes in industry trends. But then there is the challenge of limited time and money. Teleconferencing and online learning have made it possible for you to access learning materials and learn from the best educators in the industry without having to leave your town. Some online courses come complete with tests and completion certificates.
5. Artificial Intelligence
Customer follow-up can be costly, time-consuming and tedious. Besides, when you are too busy, sometimes you may not be able to answer all the questions that clients throw at you.
AI technology comes in to help you with customer care by enabling you to automate responses to routine questions. This technology uses the knowledge you feed it over time as well as general knowledge from your social media, Google My Business, Yelp and website to generate the most appropriate answers to frequently asked questions. Only when a question requires human touch or input will the technology direct the client to you or one of your employees. The whole setup keeps clients happy and satisfied without eating too much into your schedule.
6. Hair color blending machine
Hair color blending machines allow you to create hues that offer the best solutions to your clientele. Put your creativity and experience to good use and start making your own shades. 
7. Webcam consultation
Not every client is comfortable coming to your salon for hair consultations. That is why you can opt to leverage video conferencing technology to offer online consultations. As a result, you will have an extra income stream and you will have succeeded in minimizing crowding in your lounge. What's more, there are many video chat platforms to choose from.