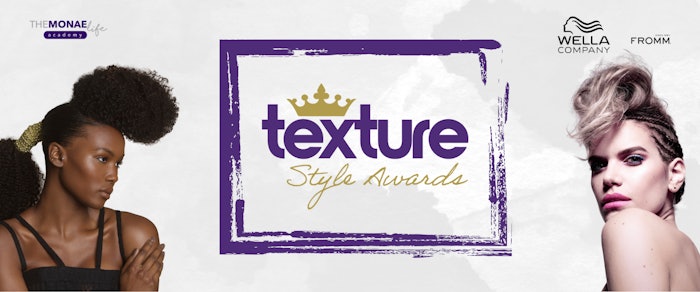 Celebrity hairstylist Monaé Everett and The Wella Company have announced the debut of an awards competition that will "celebrate the beauty of all hair textures and honor the artists who have mastered styling them."
The 2021 Texture Styling Awards was created to increase inclusion within the beauty industry by placing equal emphasis on all four hair texture categories: straight, wavy, curly and coily/kinky.
The Details
Submissions for the award show are now open through March 27, 2021, and will include a $10 entry fee.
Judges from across the beauty industry, including The Wella Company, Fromm Pro, and celebrity and editorial hairstylists, will review the submissions based on technical skill, shape and texture definition.
The top 10 submissions in each category will make it to the second round of voting by both judges and the public.
Winners will receive a custom trophy, one-on-one mentorship with a Wella Company ambassador, up to $1000 worth of prizes from sponsors, and marketing and media exposure through partner channels.
Final winners will be announced during a virtual event in late April 2021.
Knowledge is Power
In addition, Everett will host virtual styling workshops via The Monaè Life Academy to help increase hairstylists' proficiency and confidence in styling all four hair textures. The free "Texture Education Series," which is sponsored by Fromm Pro, will include look-and-learn tutorials focused on techniques specific to each texture as well as tips for styling for the camera.