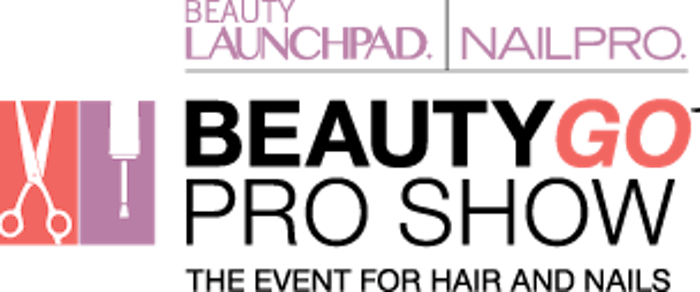 I am thrilled to announce that this October 24–27, 2021, Beauty Launchpad and our sister publication, NAILPRO, will be hosting our first-ever virtual event. This inaugural Beauty Go Pro Show will bring the best of everything right to your fingertips—techniques on color, cut, men's grooming and barbering; business advice on topics ranging from retail to social media; mental health strategies so you can be your very best, inside and outside of the salon; details on the latest hair trends and products; and more. Click here for registration information. Classes will include a live question and answer component with the industry's top presenting educators, including Josh Boynton, Dawn Bradley, Leysa Carrillo, Michael Shaun Corby, Elizabeth Faye, Lici Febo, Mecca Jones, J Ladner, Keya Neal, Sofie Pok, Casey Powell, Michelle Pritchard, Nina Tulio, and Lupe Voss. We cannot wait to see you there!
Balayage Essentials: Efficient Placement and Patterns | J Ladner
This course will build your confidence in the art of balayage placement and patterns, helping to give you clarity and confidence in navigating any balayage guest.
Joy-Driven Branding | Elizabeth Faye
Learn how to create a brand that is in full alignment with your purpose and will be a magnet for your soul mate clients.
Rock Your Reds | Lupe Voss
Voss helps you enhance your reds by covering formulation and theory, as well as advises on how to choose the correct tone for clients.
Properly Prepped–Structured Modern Upstyling | Casey Powell
Powell details how to create long-lasting foundations, along with demonstrating how to craft ridges, waves and braids with minimal frizz and major touchability.
Raise Your Prices, Not Your Anxiety | Dawn Bradley
Bradley discusses how to confidently communicate your price increase while eliminating the fear of pushback from clients; what most stylists are missing when setting up their prices; as well as what's really behind your emotional discounts, and how to combat them once and for all.
Where Does All My Money Go? 3 Ways to Increase Profit and Sales | Nina Tulio
Do you ever wonder where your money goes? In this power hour, you will learn how budgeting and understanding your target percentages each month will increase your profit. Plus, Tulio will share a few of her favorite tips on increasing sales. (Hint: It's not attracting new clients.) By the end of this session, you will realize the importance of implementing small changes that will make a huge impact for your business.
Color and Dimension for Textured Hair | Keya Neal
Learn to create multidimensional compositions to achieve full-bodied explosions of luminous curls. Explore techniques and placement that will make all the difference in achieving contrast and balance while preserving curl integrity.
Class is in Session
Check out what the Beauty Go Pro Show educators will be covering at our live virtual event, taking place October 24–27, 2021.
Forever Curls Styling for All Textures | Leysa Carrillo
Join Carrillo in this one-hour virtual class as she shares her signature curly styling techniques created to meet the unique characteristics of each curl.
Clipper Techniques: Create a Seamless Blend | Sofie Pok
Barbering guru Pok reviews three techniques that can help you refine your cuts for a better finish and blend.
Make Money Beyond the Chair with Affiliate Marketing | Michelle Pritchard
Learn all about affiliate marketing for hairstylists: how to digitize your business, create multiple streams of income and increase your revenue.
The New Long Haircutting Collections | Michael Shaun Corby
Your clients don't have to choose between long, medium or short lengths with these step-by-step creations. Corby integrates his experience with the runways and Hollywood red carpets to show you innovative cutting techniques that give you entirely new, personalized and easy-to-understand options for all of your clients. Feel free to grab a mannequin head and your shears!
The Perfect Blowout | Mecca Jones
Learn how to dry and style textured hair with ease. Jones will show the dos and don'ts of blow-drying textured hair to achieve shine and smoothness.
Mechanical Shears: What, When & How to Get the Best Results | Lici Febo Know how to approach men's haircutting, from analyzing head shape and bone structure to mastering techniques and detailing.
IG-Worthy Curls | Josh Boynton
Boynton creates his signature spirals for showcasing dimensional colors.