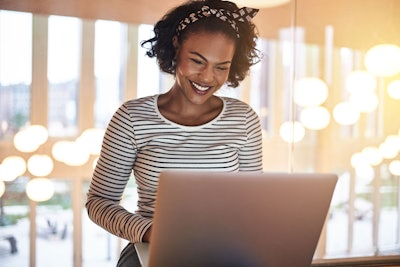 The Professional Beauty Association (PBA) has announced the programming for its Executive Summit 2020, which will "explore the art of reinvention."
According to PBA, this year's summit will be a two-part virtual event on September 2 and October 7, 2020. Attendees can virtually interact with speakers and other registrants while also learning about industry innovation and consumer trends. The event's content will also be available on-demand for a short time after the event.
The event on September 2, 2020, will include:
The keynote "The Road to Reinvention: How inventive thinking can drive success in turbulent times," presented by New York Times bestselling author Josh Linkner at 11 am PST/2 pm EST.
An in-depth discussion with Kecia Steelman, chief store operations officer, president of international at Ulta Beauty, on how Ulta is driving transformation for growth. The discussion will be moderated by Zack Rieken, PBA manufacturer council chair and Living Proof CEO.
The event on October 7, 2020, will include:
"Consumer Trend Insights: Behaviors in Beauty," presented by Denise Herich co-founder and managing partner, The Benchmarking Company at 11 am PST/2 pm EST.
An industry panel comprised of Yene Damtew, Aesthetics Salon owner; Bertrand Fontaine of SalonCentric (a division of L'Oréal USA); Stefan Mund, regional head Henkel Beauty Care Professional North America at Henkel; and Christina Russell, CEO of Sola Salon Studios.
Each part of the event will last around two hours, according to PBA. The regular registration fee is $225. PBA members can register for $175.
According to PBA, registration to the event includes:
Access to the virtual platform for the two-part series.
A signed copy of Josh Linkner's book, "The Road to Reinvention: How to Drive Disruption and Accelerate Transformation."
Access to Josh's presentation on-demand through September 9, 2020.
 A PDF download of The Benchmarking Company's report.
Access to The Benchmarking Company and industry panel presentation on-demand through October 14, 2020.