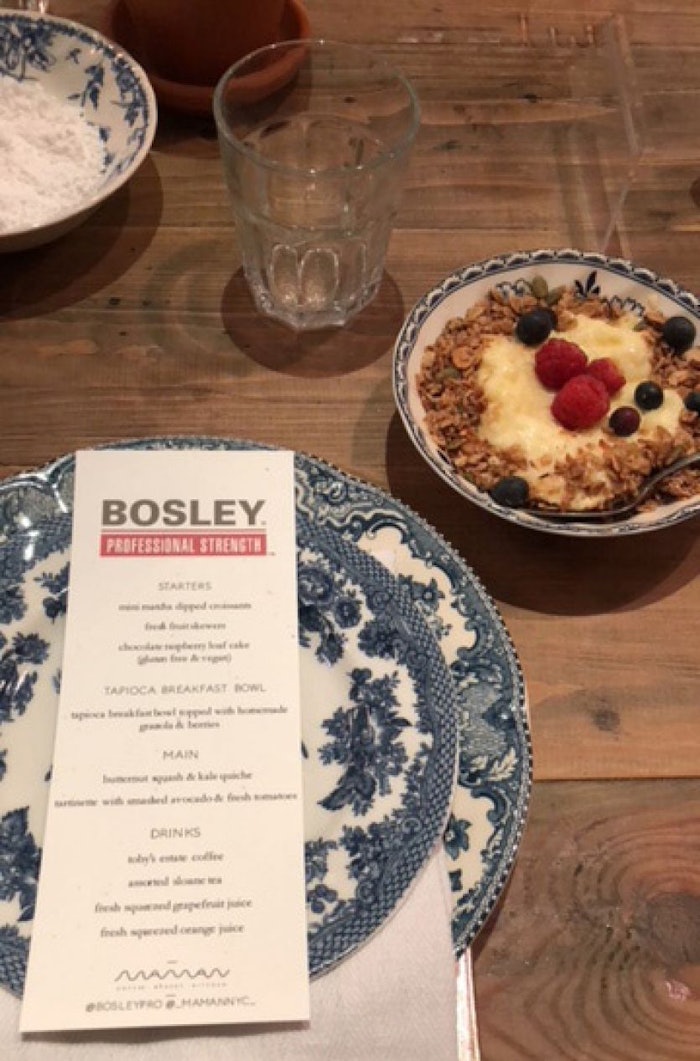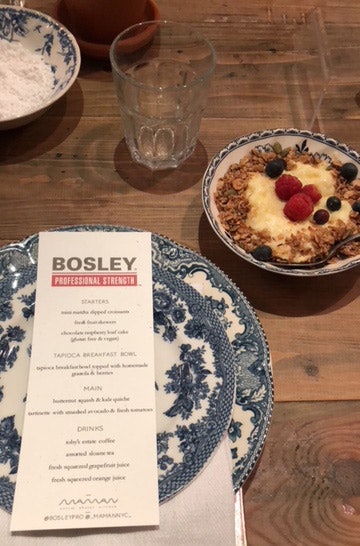 To celebrate their newly launched BamBoom Volumizing & Cleansing Powder, Bosley Pro proved that the GMO and cruelty-free product is made from ingredients that are good enough to eat. The brand hosted a breakfast at Maman Tribeca in New York City, a location that more closely resembles a cottage in the French countryside than a downtown cafe.
Guests were seated around two long wooden tables and treated to tapioca breakfast bowls, matcha dipped croissants, kale quiche and fresh fruit skewers, as well as a robust tea bar, served on intricate china. Attendees' seats were marked with an aloe succulent in a customized planter, which they were able to take home. The menu and settings were particularly fitting considering the key ingredients of the cleansing powder: green tea, certified organic tapioca starch, and aloe.
"One thing we can't do is just launch a product," noted Dev Rice, Director of Marketing and Communications. "Our products have to work for our customer who has fine hair, thinning hair, weak hair," he explained of the dual-purpose powder, which aids in scalp and hair growth (and can be prescribed to both male and female clients).
Rice stressed that the Bosley team is the Bosley consumer, as guests were given a tutorial on how to use BamBoom. It's as easy as a spritz and a tousle to get hair refreshed, volumized and on the path to health. As the lavish breakfast came to a close, guests were given their very own product takeaway to keep hair feeling fresh—in spite of the April showers.
[Image by Emilie Branch]