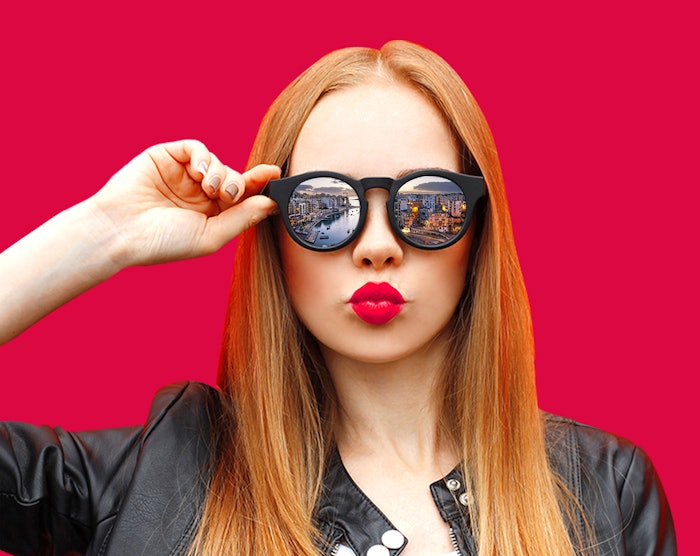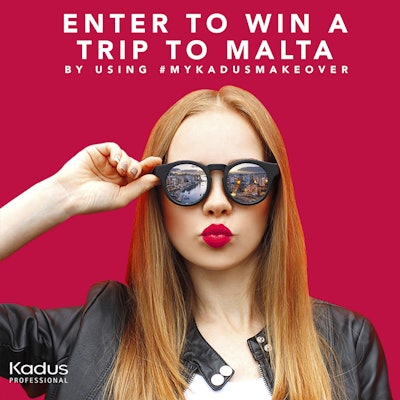 Kadus Professional, one of Coty, Inc.'s rising salon professional brands, today announced the launch of its Destination Lifestyle #MyKadusMakeover contest. In a continuing effort to empower independent salon professionals, the brand will award two stylists with a trip to the Southern European island of Malta from June 19 – 21, 2018 for its annual global industry event. Partnering with Kadus are top stylist influencers, Cherin Choi, Kathy Nunez, and Eric Vaughn, who will support the campaign on social media, help judge submissions, and attend the event.
"Educating and inspiring independent stylists is part of our DNA at Kadus. We're passionate about helping them grow professionally and injecting a bit of fun along the way. This year we're thrilled to offer them the chance to win an extraordinary trip where education and fun take center stage," said Carole Protat, Senior Creative Director, North American COTY Professional Beauty. "This Destination Lifestyle event is the perfect opportunity for them to meet other stylists, learn from leading talent, and relax and recharge in a beautiful setting."
The three-day event will include educational 'Look & Learn' seminars and inspirational shows with award- winning international artists Costantino de Tommaso, Kadus Professional Global Ambassador and Patrick Cameron, Coty Professional Beauty Education Ambassador. From the latest hair color trends to cutting- edge techniques, Destination Lifestyle will offer an exciting mix of leisure, networking, and education. Winners and a guest will receive round-trip airfare and three nights of hotel accommodations at the five- star InterContinental Malta.
All interested stylists are required to demonstrate their technical skill and color creativity for the chance to attend this one-of-a-kind event. To apply, entrants must be residents of the United States, follow Kadus Professional's Instagram account and post side-by-side, before-and-after photos of a hair color makeover on Instagram using Kadus products. Posts should include #MyKadusMakeover in the caption. The top ten photos with the most likes and engagement will be chosen as finalists.
Each finalist entry will be reviewed by a panel of judges that includes Choi, Nunez, and Vaughn. With a combined social media following of 200,000+ and 30 years in the industry, they share a collective focus on education and are noted for their color expertise. Two grand prize winners will be chosen based on their hair craftsmanship skills, originality, use of Kadus Professional color products and overall creativity.
Eight runners up will each receive a $500 American Express gift card. Each contest entrant will receive Kadus product.
Entries for Destination Lifestyle will close on April 18, and the winners will be announced by May 15. For more information about Destination Lifestyle or the rules and regulations surrounding entry, please click here.
[Image courtesy of Kadus Professional]