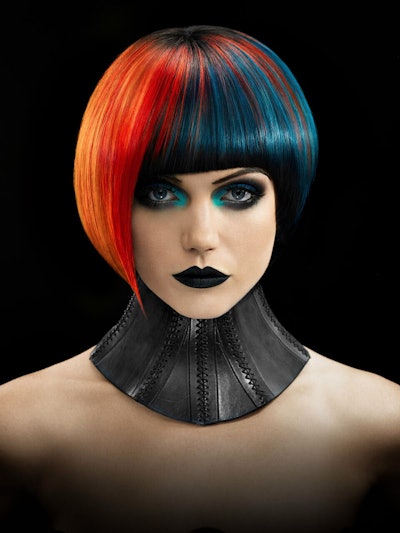 If you've always wished that stylists from across the world could see your work, now's your chance: America's Beauty Show (ABS) by Cosmetologists Chicago (CC) is hosting the 2018 ABS Global Image Awards photo competition. Now in its second year, the contest will see hundreds of hairdressers, colorists, nail technicians and salon teams entering from across the globe. But you have to hurry! The deadline to enter is March 9.
"We saw tremendous artistry from our extremely talented 2017 competitors," says Larry Silvestri, CC's president. "America's Beauty Show looks forward to an even more exciting second worldwide competition. We are prepared to shine a global spotlight on the originality and talent that resides in the professional beauty industry."
This year's judges include Luis Alvarez, Sonya Dove, Tracey Hughes, Vivienne Mackinder and Tony Rizzo. First-place winners in each category will be announced during the Beauty Changes Lives Experience on Sunday, April 29, 2018 in Chicago, and each winner will receive a trophy. In addition to individual category winners, one exceptional submission will receive the Leo Passage Gold Trophy, which honors the late Pivot Point founder and CC member, Leo Passage.
All licensed pros can choose to enter in any of the nine disciplines, including Haircutting, ColorAmerica Colorist of the Year, Avant-Garde, Editorial, Texture, Men's Cutting, Salon Team, International Nail Technician of the Year or Student.
To check out the comprehensive list of rules and regulations and to get more info, visit americasbeautyshow.com/abs/globalimageawards.