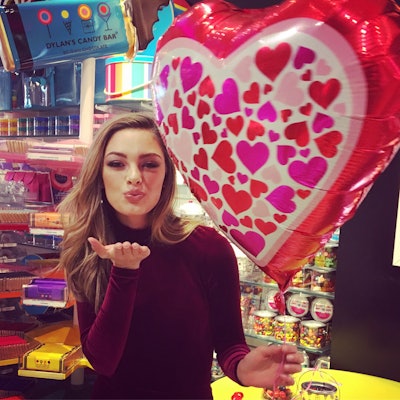 To take away from our Valentine's Day stress and add to the love, CHI planned a pre-date night event at Dylan's Candy Shop in the heart of New York City. Guests were prepped and primped in a dry-styling session, courtesy of the CHI Lava Flat Iron. All CHI products were on hand, including the does-it-all hero, CHI Silk Infusion Silk Reconstructing Complex, which our stylist described as "food for the hair."
Speaking of food, treats were overflowing—from a chocolate fountain to Frosé made with gelato—we couldn't get enough of the good stuff. Luckily, all attendees were sent home with a Dylan's paint can to fill with the sweets of their choice (making our candy selection was the best decision we've had to make in a long time).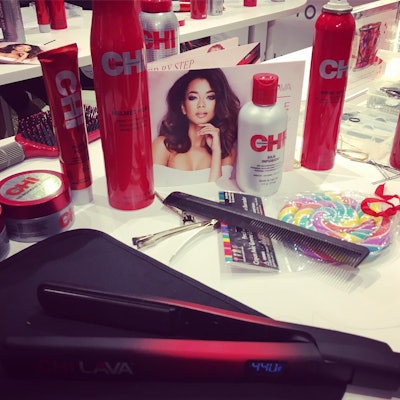 Since it wouldn't be a CHI event without some pageantry, Miss USA and Miss Universe were the guests of honor. The girls had their hair done and happily posed for photos throughout the rainbow-colored candy shop, aka the perfect backdrop.
The brand thought of everything—you could even get your date outfit steamed. The CHI Easy Steam was ready-to-go, to take us from wrinkled to bombshell in less than 5 minutes.
It's true—the best part of any night out is getting ready, especially if you're getting ready in a candy store!
[Images courtesy of CHI]