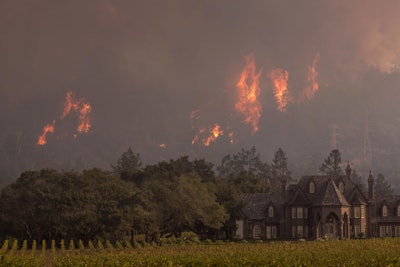 Celebrity hairstylist Clark Russell is helping victims of the Northern California fires by organizing a talented team of volunteers from the beauty industry to provide complimentary services to the families who have lost or who have been evacuated from their homes due to fire devastation. Teams will be scheduled to visit evacuation centers each week to offer assistance.
If you would like to volunteer as part of this team and are a hairstylist, barber, make up artist, manicurist, or have other beauty experience please contact Clark Russell at the email below. 
Donations to help the fire victims would also be appreciated. Donations of any of the following items can make a huge difference to the fire victims and professionals providing services: traveling shampoo bowls, travel or portable salon chairs, capes, combs, brushes, blowdryers, flat irons, curling irons, spray bottles, shampoo, conditioners, detangle spray, hair spray, hair clippers or scissors, hair clips, electric shavers, and barbicide disinfected spray. 
To help bring a little beauty to the victims of the Northern California fires please contact Clark Russell to contribute, volunteer, and/or donate. 
Clark Russell
3400 Mt. Diablo Blvd.
Suite 3
Lafayette, Ca 94549
925.299.8814
clarkrussellsalon@sbcglobal.net