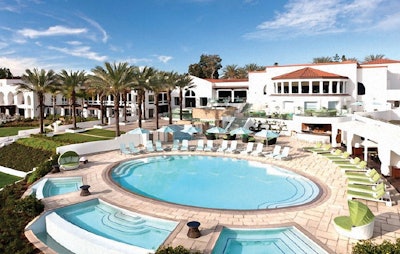 VisionQuest 2017 is here to make sure every attendee is getting the best from all aspects of their lives. "Live Well. Work Well" is the theme for the personal and professional development event hosted by Eufora International.
Attendees can expect to be inspired to discover a new version of themselves. This year's schedule features three celebrity keynote speakers, 14 breakout sessions and wellness activities designed to empower salon professionals to live their best lives.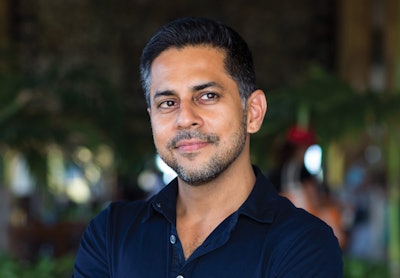 Vishen Lakhiani, Kindra Hall, and Kimberly Snyder will be the event's keynote speakers.
Vishen Lakhiani, founder and CEO of Mindvalley, is recognized globally for weaving mindfulness and personal development into education. Well respected for his TEDx talk, "How to Build the World's Greatest Workplace", Vishen is passionate about work culture and will challenge listeners to explore his concept of consciousness engineering to optimize life experience.
Kindra Hall, award winning columnist and champion storyteller, has discovered the most effective method for capturing attention and increasing revenue – great storytelling. Kindra now coaches others on successfully closing more sales and becoming better leaders through the irresistible power of strategic storytelling.
Wellness activist and author Kimberly Snyder, "The Beauty Detox Solution", is the go-to nutritionist for many of Hollywood's top celebrities. Kimberly is dedicated to inspiring others, sharing methods to discover personal light and inner beauty. Her program, "The 6 Pillars of Beauty", reveals an innovative approach to practices that will allow people to feel and live their best.
Attendees will be able to pick their personal path to success, choosing three of 14 innovative breakout workshops to reignite passion and facilitate growth. Daily buzz sessions and wellness activities will provide opportunities to network and be inspired in a more personal and informal atmosphere. A welcome cocktail reception will showcase Beauty Under the Stars, a Celestial Celebration of Beauty presented by the Eufora Creative Design Team!
This year's event is slated to bring together over 1,000 salon owners, stylists and industry influencers at the beautiful Omni La Costa Resort & Spa, a location surrounded by natural beauty and tucked away in a secluded area of Carlsbad, CA.
From the world-class spa to spacious guest rooms overlooking stunning vistas, vibrant pool areas, and the serenity of the Chopra Center for Wellbeing, Omni La Costa Resort & Spa offers something for everyone.
All salon professionals are invited to attend VisionQuest 2017 and experience two full days of dynamic learning opportunities in a relaxed setting where work and wellness will blend seamlessly as one. Save the dates of this exclusive bi-annual event, taking place November 5-6, 2017 in Carlsbad, CA.
To pre-register or for further information visit www.euforaglobal.com.