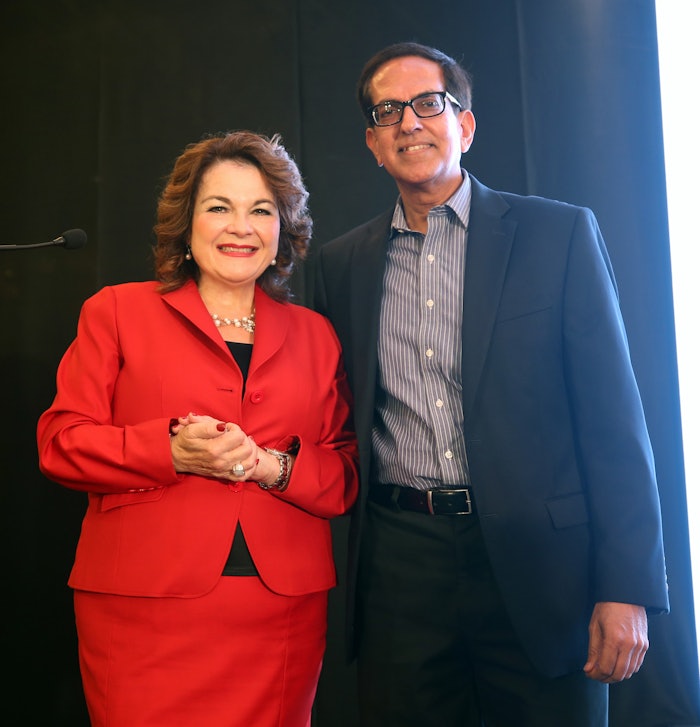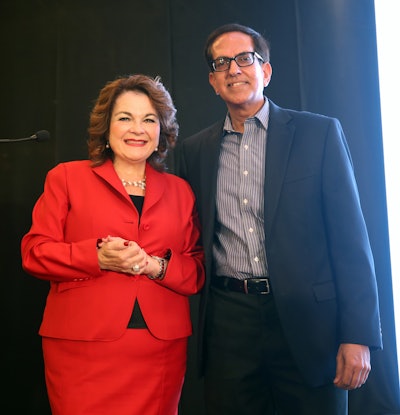 Repêchage CEO and Founder Lydia Sarfati and JB Skincare, exclusive distributor of Repêchage in India, hosted a conference on Sept 12, 2017 at the St. Regis Hotel for over 100 beauty professionals. The Repêchage Global Success Story and Trends conference was held to celebrate the Repêchage India partnership and to introduce the latest professional treatments, including the new Repêchage Biolight Luminex Mask, a hybrid express peel for skin brightening, and Repêchage Triple Action Peptide Mask, a peptide and seaweed-based sheet mask to hydrate, firm and brighten.
Special guest, Gregory Taevs, Principal Commercial Officer at the American Consulate in Mumbai, provided the keynote address for the conference, thanking Sarfati and Bikram Sapra, owner of JB Skincare, for their efforts to create a successful partnership between the U.S. and India.
"These are exciting times for U.S.–India relations," said Taevs. "Whether we are talking about the relationship between our peoples, our governments, or our businesses, there is a great enthusiasm and optimism.  And today, it is my pleasure to witness the successful journey of this American brand in India."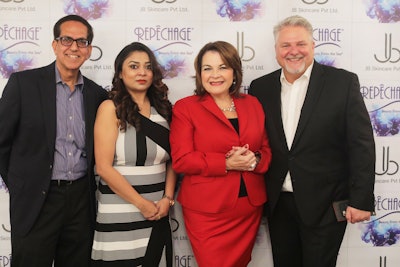 Sarfati followed Taevs to share the history and unique skin care concepts that have helped Repêchage become an international skin care company that currently serves 45 countries.
One reason Repêchage has been successful in the professional skin care industry, said Sarfati, is the company's ability to conceptualize, design, and develop new and unique concepts that can be easily implemented by beauty professionals.
Such is the concept behind the new Repêchage Peel and Glow Facial, demonstrated for attendees. Designed to provide deep exfoliation and brighten the appearance of skin, this treatment features the new Repêchage Biolight Luminex Mask andTriple Action Peptide Mask. As Sarfati explained, while glycolic peels were typically used in the past to help treat hyperpigmentation and uneven skin tone, they can be irritating to sensitive skin types. The new Repêchage Biolight Luminex Mask is a clay-cream based mask that combines AHA's with deep cleansing Kaolin Clay to get a peeling effect without potential irritation. The new Repêchage Triple Action Peptide Mask follows, and is a power-packed sheet mask that combines multiple peptides and pure seaweed extract to help hydrate, firm, and brighten the skin's appearance.
[Images courtesy of Repêchage]