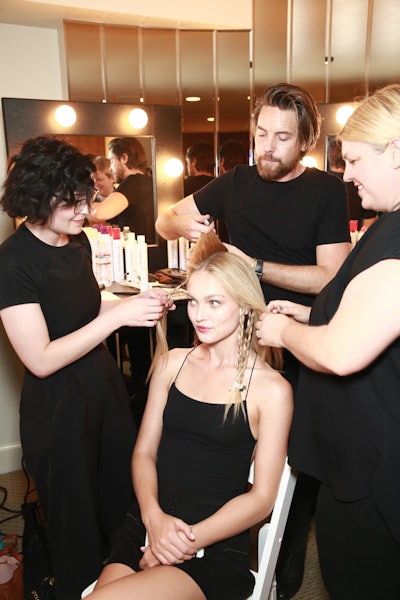 Beauty Launchpad had the chance to go backstage with John Paul Mitchell Systems to find out how Editorial Director, Lucie Doughty led her team to create beautifully undone, textured waves to complement the Rachel Zoe Spring 2018 collection that "celebrated California." The key to achieving the effortless cool of this lived in look was texture. To enhance and maintain this movement, the Paul Mitchell styling team relied on the NEW Paul Mitchell INVISIBLEWEAR Collection, making its official debut backstage. Models that needed a little extra volume in their hair had some help from Klix Hair which also debuted its newest product, DEUX LUXE² Clip-In Hair Extensions at the presentation.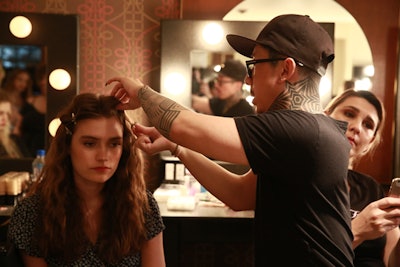 We chatted with John Paul Mitchell's Noogie Thai who shared, "The outfits are amazing! We wanted to compliment the collection with something that's perfectly imperfect. The hair was very tossled, a little undone, lived-in and nothing too contrived, so that it really flows along the runway. We used INVISIBLEWEAR to achieve the lived-in texture."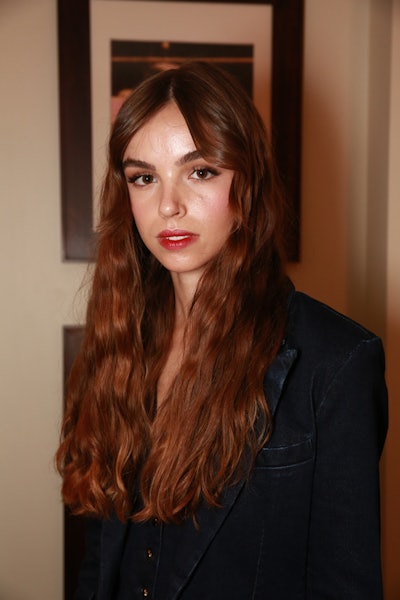 Get the Look:
Start with a center part, and then section hair off beginning at the nape of the neck
Prep hair from bottom to top with a volumizing texture powder (Paul Mitchell INVISIBLEWEAR Pump Me Up).
After applying texturizing product, create a single three strand braid with all loose hair and secure with a clip for control, leaving the ends out.
Continue this texture prep process on the full head, bringing another section of hair down and dividing into three individual braids, ending with the top layer that should be divided into four sections and then braided.  
Once full head is braided, spray each braid with a volumizing hairspray (Paul Mitchell Extra-Body Finishing Spray) to tame any flyaways and boost volume, then run a flat iron with flat edges (Neuro Smooth) over each braid for added definition  
Let hair cool, and then remove clips, using your fingers to break apart the braids and marry the texture.
Create a bend* in the hair on face framing pieces by using a flat iron (Neuro Smooth) in a reverse "C" shape to complete the look
Finish with Paul Mitchell INVISIBLEWEAR Undone Texture Spray to add to the natural, lived-in feel.
*To create a bend in hair: Take a front section of the hair and smooth an inch down with a flat iron, tilting the iron inwards. Quickly rotate the iron outward, creating a reverse "C" shape. Once shape is created, run iron over once more to emphasize "bend" shape. Repeat on the other side.  
[Images courtesy of Paul Mitchell]