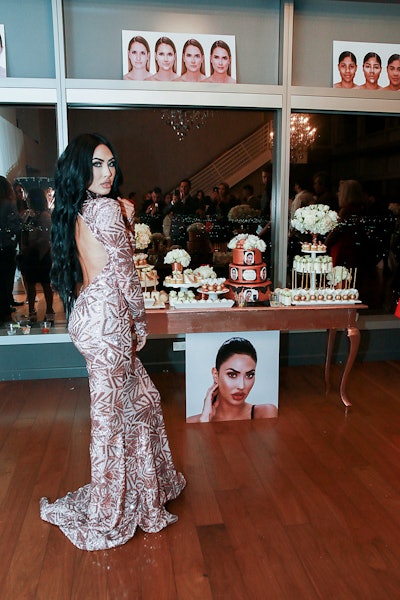 On August 13, 2017, Morphe celebrated it's latest collaboration with makeup artist Brittany Bear aka BrittanyBearMakeup. Brittany, the self proclaimed "queen of contouring" collaborated with Morphe to create the 360 Nose Contouring Kit. The launch party, which took place at the WaterMarke Tower in downtown Los Angeles, was attended by over 100 guests including professional wrestler and model Natalie Eva Marie, and other prominent influencers like Angel Merino aka macdaddy the creative director and CEO of Artist Couture. The venue was beautiful and the views were breathtaking. There was music, courtesy of DJ Lezlee, food (hello, mini baked potatoes) and tons of desserts. Brittany herself was the ultimate host, wearing several beautiful gowns throughout the evening and of course posed for picture after picture with all the guests. (#instagram #duh) All in all, a SUPER fun party. The theme of the night was #getsnatched. No idea what that means, but it has to something to do with makeup. I think. Okay, so what about these brushes?Her brush kit consists of 3 brushes, whose sole purpose is, you guessed, it contouring. Contouring your nose. My first reaction? Wait, what? Okay, let's back up.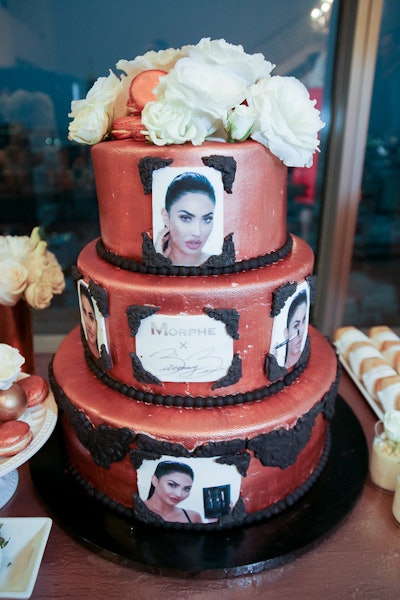 For those of you that don't know - nose contouring is a thing. In a nutshell, it's using your skills as a makeup artist to achieve the look of a smaller, slimmer nose. Basically, a nose job without going under the knife. Seems simple, right? Not so fast. If not done right, nose contouring can become a nightmare and leave you with a less than desirable result. However, with the right tools, anything is possible. Here's where the brushes come in. The brush kit was developed by Brittany and Morphe to help users "master the art of transformation." There is a brush to slim and and shorten the nose (the M3), a brush to help create a button-like nose (the M6), and a brush to highlight, buff and blend it all together (the M0).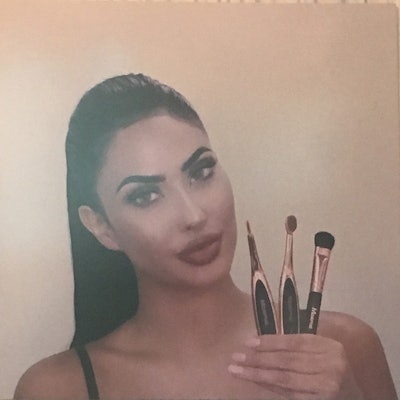 I was lucky enough to try the brushes out for myself. The brushes are an elegant rose gold and extremely soft. While I personally don't feel like I need a nose job on the daily, I can appreciate the look of a smaller slimmer nose. Used in conjunction with the right makeup, these brushes really can help achieve that look. The packaging is beautiful, with detailed instructions on how to achieve an Instagram worthy nose.  If you're looking for a set of inexpensive, quality brushes, with a specific purpose, look no further. For $18, you too can snatch your nose.  Still have no idea what that means, but the brushes are really awesome. The 360 Nose Contour Kit is available online at morphebrushes.com and at the Morphe store in Burbank, California.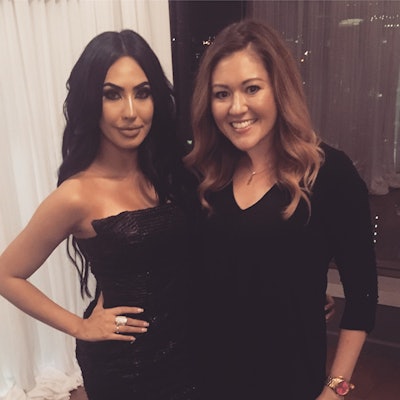 [Images courtesy of Morphe and Tara Palty]