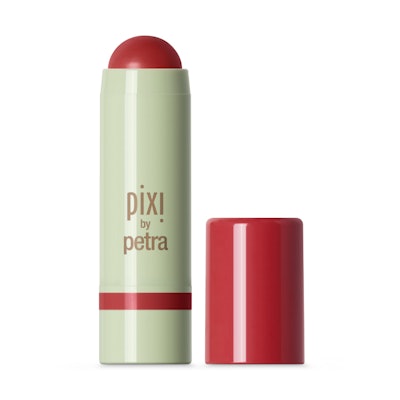 Perfect Corp. is excited to announce their partnership with Pixi Beauty to incorporate a curated collection of their products into the award-winning YouCam Makeup app. Over 50 Pixi Beauty SKU's will be available for real time AR try-ons, including cult favorites like Pixi's Multibalms, Endless Silky Eye Pens, and the new range of five MatteLast Liquid Lip colors.
Partnering with YouCam allows users to discover Pixi Beauty products and find their best look easier than ever before through mobile AR trials. Pixi's virtualized products can be experienced in real time and on selfie photos, helping consumers make more informed purchase decisions without ever stepping foot into a store. All Pixi products listed in YouCam Makeup are available to purchase through the app, so users can complete their beauty journey after finding their perfect shade match.
"We are thrilled to welcome Pixi Beauty into the YouCam product lineup," said Perfect Corp. CEO, Alice Chang. "Now beauty fans can experience Pixi's natural products before purchasing. Our users and the Pixi community alike will enjoy discovering and experimenting virtually with these amazing natural products and feel more confident before they purchase."
"We are excited to launch Pixi on YouCam as it speaks directly to our strategy of providing new and exciting experiential outlets to discover, try and love Pixi," Felix Strand, President of Pixi, Inc, said.
Experience the Pixi brand in YouCam Makeup now by downloading the free app and tapping into the Pixi product selections using the live camera and photo edit mode.
YouCam Makeup is available for free download on the App Store and Google Play.
[Images courtesy of Pixi Beauty]