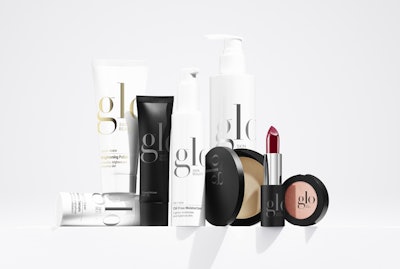 Exciting news in the beauty world: GloProfessional, recognized globally for its award-winning skincare and mineral makeup collections, has officially rebranded as Glo Skin Beauty (@gloskinbeauty), offering a fully unified approach to skincare and makeup.  The brand has also redesigned its packaging to help consumers easily distinguish between the different product categories and choose custom regimens that specifically target their individual skin concerns.
"We recognized an opportunity to harness the latest scientific developments throughout our entire offer," says Jerry Wenker, CEO of Glo Skin Beauty. "We developed formulations that fully complement each other, delivering a full spectrum of beauty solutions from cleansers to lipsticks. It's an intuitive and powerful reframing. By purchasing Glo Skin Beauty, the consumer can trust in our line to deliver optimal skin health across all categories."
Popular amongst top makeup artists and skincare professionals, Glo Skin Beauty products have undergone extensive research and testing (no animals), and the fully integrated line features everything from sun care and concealers to eye shadow and beauty tools. In addition to Glo Skin Beauty's retail products, there is also a professional line geared toward skincare therapists and makeup artists, offering a transformative peel series and professional mineral makeup collection so they can achieve the results their clients want.
"Delivering on the promise of healthy, beautiful skin is what drives us every day at Glo Skin Beauty," says Robin Olson, VP of marketing. "Our innovative skincare and nourishing mineral makeup collections work together seamlessly to reveal your authentic best. Whether you begin with our skincare or makeup collection, you will experience the distinction of our proprietary formulas and the confidence that comes with transformative skincare result. At Glo Skin Beauty, we believe makeup is an extension of skincare, and when paired together, our skincare and makeup solutions are truly powerful." To learn more, visit gloskinbeauty.com.
[Image courtesy of Glo Skin Beauty]