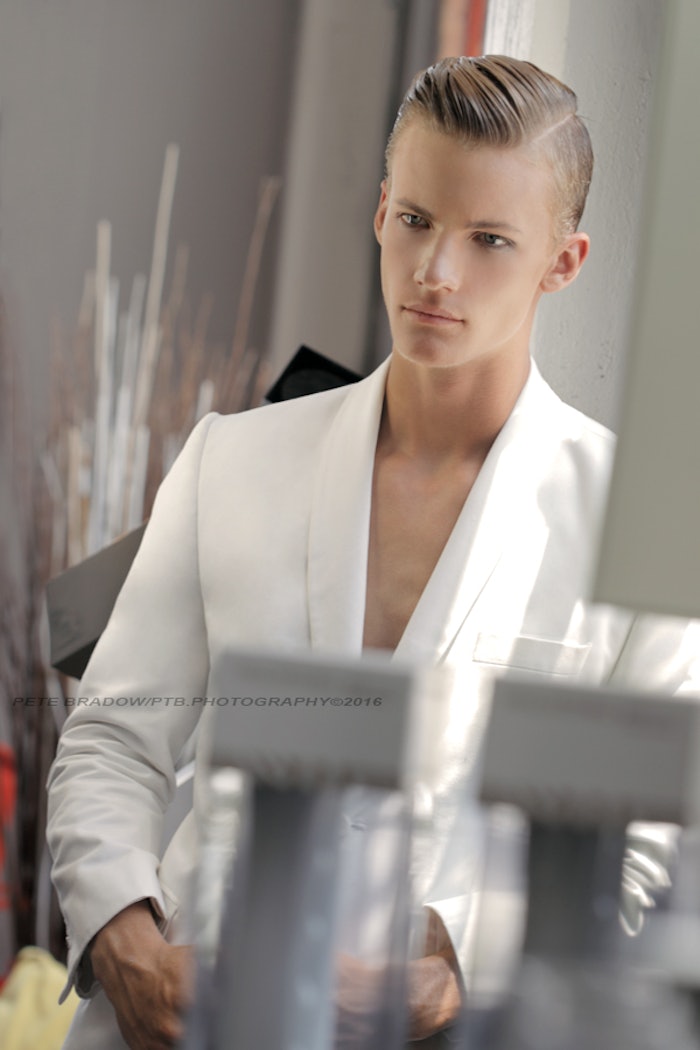 Official Giveaway Promotion Rules
The following Official Giveaway Promotion Rules apply to all contests and giveaways held by Creative Age Communications, Inc., or its related brands, and any sponsoring partner company. Creative Age Communications, Inc. is located by 7628 Densmore Ave., Van Nuys, CA 91406-2042.
NO PURCHASE NECESSARY TO WIN.
MUST BE 18 YEARS OR OLDER. VOID WHERE PROHIBITED.
A PURCHASE WILL NOT INCREASE YOUR CHANCES OF WINNING.
ONE ENTRY PER SWEEPSTAKES PROMOTION, PER PERSON AND PER EMAIL ADDRESS; MULTIPLE ENTRIES WILL NOT INCREASE YOUR CHANCES OF WINNING.
By entering this sweepstakes promotion, all entrants accept and agree to be bound by these rules. Any violation of the rules may, at Creative Age's discretion, result in disqualification.
Creative Age is not responsible for lost, stolen, damaged, mutilated or misdirected mail, or unsafe arrival of the prize. The winner is responsible for providing Creative Age with a valid shipping address, email address and telephone number, and assumes the risk of safe arrival of the prize.
HOW TO ENTER: To enter Beauty Launchpad's giveaway, go to beautylaunchpad.com and complete all of the required information on the entry form page for the giveaway. To avoid delays, please review the entire form before submitting it to confirm that we have the correct information. The entrant may enter each giveaway sweepstakes promotion one time. One entry per promotion is allowed per person and per email address. Incomplete entries will not be eligible for the drawing. Creative Age will only accept entries from the online form. No print, automated, photocopied or reproduced entries will be accepted.
ELIGIBILITY: This sweepstakes promotion is open to all legal United States residents who are 18 years of age and older at the time of submitting the sweepstakes promotion entry. Employees of Creative Age Publications, Inc. and its parent companies, subsidiaries or agents, their immediate families (defined as parents, children, siblings, spouse and grandparents), and those residing with any of the foregoing are not eligible. Upon entering this sweepstakes promotion the entrants agree to waive any rights their state of residence may provide in regard to the sweepstakes, contests and giveaways.
TAXES: All federal, state and local taxes, if any, are the sole responsibilities of the winner.
GENERAL CONDITIONS: This sweepstakes promotion is void outside the United States and where prohibited or restricted by law and subject to all applicable federal, state and local laws and regulations. It will be governed by the laws of the State of California. Any and all legal actions or claims arising in connection with this sweepstakes promotion must be brought in a court of competent jurisdiction within the United States of America. All submitted entries, including personal data submitted by entrant, become the property of Creative Age and will not be acknowledged or returned. Personal data submitted by the entrant, including telephone and email, may be shared with the participating sponsor partner. Privacy policy.
Creative Age is not responsible for lost, late, inaccurate, incomplete, damaged, illegible, or misdirected entries. One entry is permitted per person and per email address. Multiple entries will result in disqualification of all submitted entries. Creative Age is not responsible for electronic communications which are undeliverable as a result of any form of active or passive filtering of any kind, or insufficient space in entrant's email account to receive email messages. The use of automated software or computer programs to register or to enter the sweepstakes promotion is prohibited and any individual who uses or attempts to use such methods to register or to enter will be disqualified. All expenses, if any, are the winner's sole responsibilities. Creative Age reserves the right, at its sole discretion, to disqualify any entrant (and all of his or her sweepstakes promotion entries) from this sweepstakes promotion or any other promotion conducted now or in the future by Creative Age or any of its affiliates if he or she tampers with the entry process or if his or her fraud or misconduct affects the integrity of the sweepstakes promotion. Creative Age reserves the right to correct clerical or typographical errors in promotional materials. By participating in this sweepstakes promotion, each entrant agrees to release Creative Age, its directors, employees, officers, and agents, including without limitation, its advertising and promotion agencies, from any and all liability, loss or damages arising from or in connection with (i) the sweepstakes promotion, (ii) the awarding, receipt, and/or use or misuse of any prize, or (iii) his/her participation in any prize-related activity.
ODDS OF WINNING: One entry per person and per email address. The odds of winning the prize depend upon the number of eligible entries Creative Age receives. A purchase will not increase your chances of winning. Multiple entries will not increase your chances of winning.
WINNER SELECTION AND NOTIFICATION: The selection of the winner will be conducted by a random drawing from among all eligible entries on or about the "sweepstakes promotion ends" date, and will be conducted under Creative Age's supervision. The winner will be notified by email or telephone within seven days of the drawing and may be required to sign and return an Affidavit of Eligibility and Release of Publicity and Liability within seven days of notification. If the winner cannot be reached at the email address or telephone number submitted with entry, or if the prize or prize notification is returned as unclaimed or undelivered, the prize will be forfeited and an alternate winner will be selected. No cash alternative or substitution of any prizes will be offered. No prize transfer is permitted. The entrants and the winner agree to be bound by the rules and the decisions of Creative Age are final and binding in all respects.
RIGHT TO CANCEL OR SUSPEND SWEEPSTAKES PROMOTION: ANY ATTEMPT BY AN ENTRANT TO DELIBERATELY DAMAGE ANY WEBSITE OR UNDERMINE THE LEGITIMATE OPERATION OF THIS SWEEPSTAKES PROMOTION IS A VIOLATION OF CRIMINAL AND CIVIL LAWS. SHOULD SUCH AN ATTEMPT BE MADE, CREATIVE AGE RESERVES THE RIGHT TO SEEK DAMAGES FROM ANY SUCH INDIVIDUAL TO THE FULLEST EXTENT PERMITTED BY LAW. Creative Age disclaims any liability for damage to any computer system or other equipment resulting from participation in, or accessing or downloading information in connection with, this sweepstakes promotion, and reserves the right, at its sole discretion, to modify, cancel, terminate or suspend this sweepstakes promotion should any computer virus, bugs, worms, Trojan horses, technical failures, tampering, unauthorized intervention, fraud, natural disasters, fires, earthquakes, war, terrorism, strikes, civil disorder, or other causes beyond Creative Age's control corrupt or affect the administration, security, fairness, integrity or proper conduct of the sweepstakes, Creative Age reserves the right, at its sole discretion, to disqualify any individuals who tamper with the entry process, or to cancel, terminate, modify, or suspend the sweepstakes promotion. In the event of any such cancellation, termination or suspension, a notice will be posted on Creative Age's website and the Winner will be selected from among all eligible, non-suspect entries received prior to such time.
WINNER IDENTITY: For the identity of the winner, please mail a self-addressed, stamped envelope to Creative Age at Creative Age Publications, Inc., 7628 Densmore Ave., Van Nuys, CA, 91406 within six months of "sweepstakes promotion ends" date. Only the first and last name of the winner will be announced. Creative Age respects the winner's privacy.
If you experience problems with this website, please report the problem to the Webmaster via the contact form, call (800) 442-5667 or fax (818) 782-2913.