Makeovers that Matter is an incredible organization that exists to help female veterans and economically-challenged women get back to work. Its Mindset Program is an intense, four-day program geared to "front loading" women to not just getting a job, but to gain a career and a holistic approach to living.
The program has just announced a new session of the Mindset Program, which will take place in Los Angeles on July 15, 16, 22, and 23. Some of the many subjects included in the program are the following: Emotional intelligence, skincare, mindfulness, diet, nutrition, exercise, women's health issues, financial literacy, LinkedIn optimization, hair styling, yoga, wardrobe styling, and more.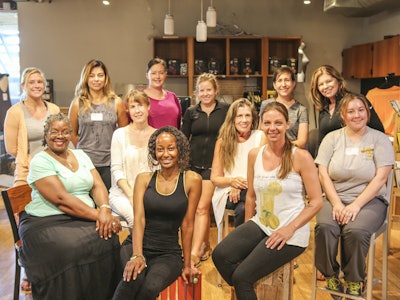 Upon graduation, participants will received a haircut, style, color, makeup application, acupuncture, and a referral to "Dress for Success." They'll also receive referrals to LA's top veterans' service organizations and ongoing personal mentorship.
Makeovers that Matter is looking for professional stylists (hair and makeup) to help by donating their time and skill set to helping the women in their programs. MJ Derricott, founder of Makeovers that Matter, has a goal to build up his volunteer association to 1,000 hairstylists and makeup artists nationwide by November 2017.
If you are interested in volunteering to help female veterans and economically-challenged women create better lives for themselves, please sign up on makeoversthatmatter.org.
If you're looking to sign up to be in the program, please click here.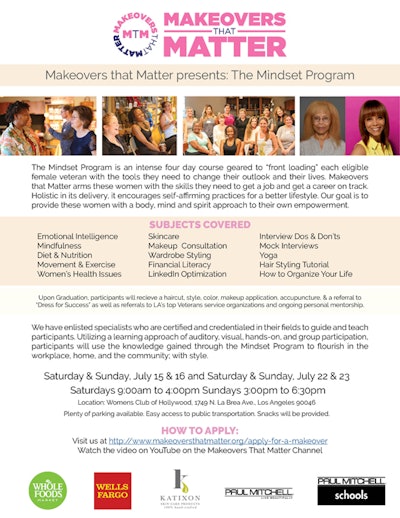 [Image and video courtesy of Makeovers that Matter]