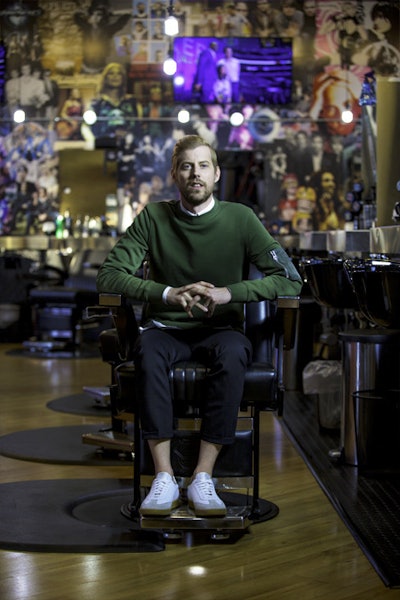 This summer, Floyd's 99, the original Rock 'n' Roll barbershop, kicks off a campaign to honor those who experience life's big moments. Whether it's styling for your client's wedding, a new look for graduation, or a first haircut after being diagnosed cancer-free, Floyd's 99 is celebrating it.
Developed in partnership with rock-star musician and cancer survivor, Andrew McMahon of Andrew McMahon in the Wilderness, the campaign includes a wide variety of special experiences while also raising money for McMahon's charity, Dear Jack Foundation. The signature prize? VIP tickets to be McMahon's guest at an upcoming concert.
"A lot of life changing experiences begin with a haircut, it can be a powerful thing," said McMahon. "I went through the process of losing my hair during my cancer treatments ten years ago. Getting to sit in a chair for my first haircut after treatment was a way to celebrate for me. A lot of people come to Floyd's 99 for haircuts to celebrate many different types of occasions and have a similar celebration and I'm proud to be partnering with Floyd's 99 to help fans share these life changing experiences."
Floyd's "Life Changing Experiences" campaign will run June 12th – July 21st  and is open to anyone who has had a life-changing experience. Share your life changing experience on the Floyd's 99 Facebook page for the chance to win a VIP Meet & Greet experience with Andrew McMahon in Dana Point, CA on August 17th, tickets to see Andrew McMahon perform at a live concert, autographed "Zombies on Broadway" vinyl's, a Bluetooth enabled 3 Speed Turntable Record player with built in speakers and more. Additionally, fans can join the Floyd's 99 E-Club for access to special offers, exclusive content, and a chance to win exciting prizes, including a $200 Ticketmaster gift card, a Bluetooth turntable with built-in speakers, Floyd's 99 ultimate product package grooming kit, free haircuts for a year and more.
 
As part of the campaign, Floyd's 99 will deploy its Barberbus in Southern California to offer haircuts to the local community. All proceeds from Barberbus cuts will go to the Dear Jack Foundation, McMahon's charity that provides programs and resources to adolescent and young adults facing or who have faced a life-threatening cancer diagnosis.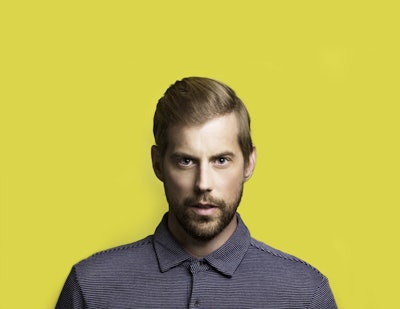 "Floyd's 99 knows that hair is very much a part of who you are and a great haircut can express your style as well as build your confidence. We have always been focused on creating memorable moments inside our shops and celebrating life's experiences and milestones alongside our clients," said Rob O'Brien, Floyd's 99 co-owner. "We are excited to partner with Andrew McMahon and to continue to celebrate these life changing experiences in big and small ways this summer."
[Images courtesy of Floyd's 99]