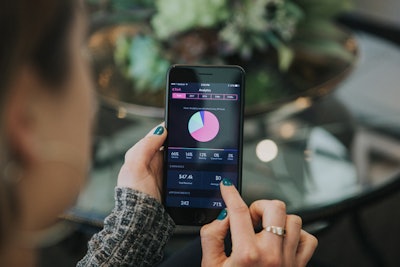 As an independent stylist, you aren't just creating attention-worthy styles for each of your clients, you're also responsible for running an entire business. This includes booking all of your appointments, managing your finances and marketing. Sola Salon Studios, the nation's largest salon suite company, has partnered with GlossGenius, a cutting-edge software solution for beauty professionals to provide you with SolaGenius: an innovative new app, which helps Sola stylists save time on all the busy work so they can focus on what they love doing most.
"Running a business is no cakewalk," reminds Jennie Wolff, VP of Marketing & Education for Sola Salon Studios, "but with the right systems in place, you can do it all – and you can do it well. We're so excited to introduce you to SolaGenius: a cutting-edge app designed to streamline and supercharge your Sola business."
The SolaGenius app was designed specifically for the independent stylist so they would have all the tools they need to properly run their business effectively, efficiently and creatively. Integrated with Sola Pro, SolaGenius allows users to easily book new or returning clients, manage schedules, send appointment notifications to clients, run reports and so much more! You can even process credit card payments. At just $20/month and a low fee for credit card transactions, you're paying 50% less with SolaGenius then you would with any other app. And there are no hidden fees. Ever. It even boasts a 60-day free trial, no credit card required to get started.
"We've partnered with GlossGenius to create the perfect app built with your needs as an independent salon owner in mind." Explains Ben Jones, CEO of Sola Salon Studios. "That's because we truly believe that the right technology partner will allow you to spend less time focusing on the mundane business details, and more time giving guests the extra special treatment they deserve."
Danielle Cohen-Shohet, CEO of GlossGenius, explained that "Sola is a leader in reinventing the traditional salon. GlossGenius is a platform truly built for independent beauty and wellness professionals, and we're reinventing traditional software. Together, with Sola, we're taking the businesses of talented independent professionals further and powering entrepreneurship."
[Image courtesy of Sola Salon Studios]