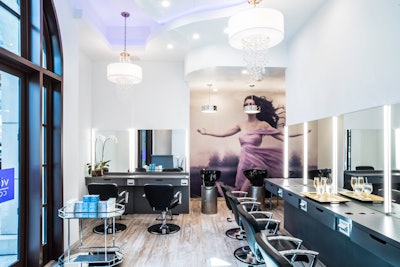 Celebrity colorist Kim Vō launched Vō Blow, a concept salon in Beverly Hills focused on quick and effective, yet luxurious hair treatments. The new salon is perfect for those on the go or looking to get ready for an event fast with services such as a root-touch up or blow-out. Customers can get A-list locks for an affordable price since many of the core services are under $50.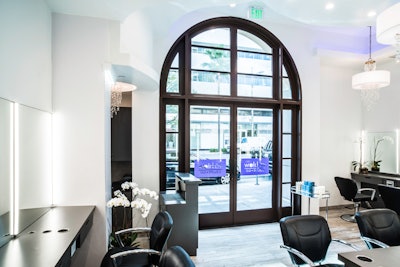 "My clients have always asked me for an express service to take them in between their salon visits, or to deliver quick color in a pinch," Vō said. "Our ten-minute color is perfect for both men and women on the go and, as we like to say, Vo Blow Color Go!"
In addition to the new concept salon, Vō owns the Kim Vō Salon at Montage Beverly Hills (opened in 2008) and has also taken up residency at the Montage Laguna Beach and Montage Deer Valley. Known as one of the go-to colorists for celebrity blondes, Vō's clients have included Kate Hudson, Katherine Heigl, Britney Spears, Jenny McCarthy, Goldie Hawn and Pamela Anderson. Vō was even named Global Blonding Ambassador for Schwarzkopf Professional in 2012. "Blondes are everything to me--it's what I'm known for! With one in four women being blonde, I've been searching for years for the perfect color system to create the mul-ti-dimension my clients crave, the intense care they need and maximum coverage. Schwarzkopf Professional's BLONDME gives this and so much more; it's blonde perfection in a bottle," shares Vō.
Vō Blow is located at 224 N. Beverly Dr, Beverly Hills CA 90210. For more information, visit voblow.com.
[Image courtesy of Vo Blow]