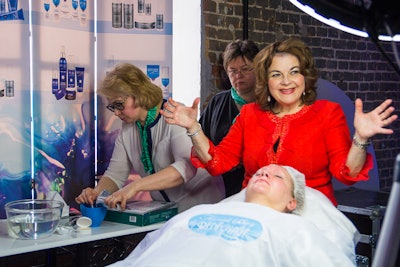 Repêchage® Professional Skin Care will now be available to salons and spas in Russia. Actual, one of the country's first distributors of professional cosmetics, will be the exclusive Repêchage distributor. With this launch, the seaweed-based skin care company's products and treatments will now be available in 45 countries worldwide.
Repêchage CEO and Founder, Lydia Sarfati, is excited about this new opportunity and to work with Actual.
"I am very excited that our company continues to grow, and that Russia is now amongst the 45 countries where Repêchage is sold," Sarfati said. "Actual is a leading distributor for professional cosmetics whose experience and professionalism fits perfectly with the Repêchage brand. I know beauty professionals, salons and spas will be pleased to work with them and they will find our array of skin care products and treatments will fulfill their client's needs."
To inaugurate  this new venture,  Sarfati visited Moscow and St. Petersburg to attend two Repêchage launch parties in the major Russian cities, meet with the press, and host a private training for beauty professionals.
Over 300 beauty professionals and members of the press gathered at the Loft Hall in Moscow, and at the Vendensky Hotel in St. Petersburg to celebrate the seaweed-based beauty brand being available in Russia. Guests gathered for a champagne beauty breakfast and to learn about Repêchage from the CEO and Founder herself. Sarfati spoke at both events, sharing the concepts behind Repêchage's extensive treatment collections her accomplishments and awards in the beauty industry, and highlighting how Repêchage is the ideal skin care partner for professionals.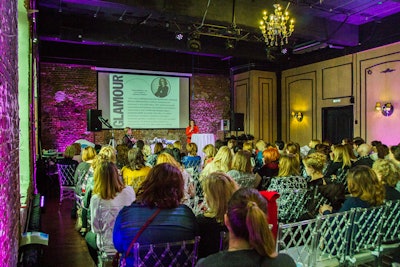 At the St. Regis Hotel in Moscow, members of Russian press were also excited to learn about Repêchage entering the Russian market. Beauty editors met with Sarfati to discuss skin care, beauty trends and to learn about Repêchage's newest treatments: Repêchage FUSION Express Bar and Spa Masks and At-Home Masks.
Sarfati also hosted an intimate training, allowing twenty participants to learn first-hand from the skin care icon. Sarfati shared her personal success story, the concepts behind Repêchage, and business tips that spas can use to tap into current beauty and spa trends.
The party is never over for the skin care icon – on May 1-4, 2017 Repêchage will host its 19th Annual International Conference and 3-Day Education Event for beauty professionals at the Park Hyatt Hotel in NYC and at the Repêchage Headquarters in NJ, where two new products and treatments will be introduced.
[Images courtesy of Repêchage]