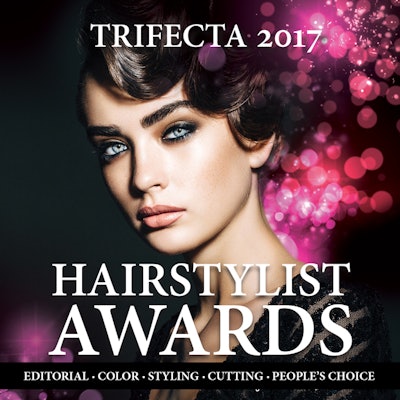 Salon Services has partnered with professional hair care manufacturers Davines, Keune, Kevin.Murphy, and Moroccanoil to present the TRIFECTA Hair Show on June 12th, 2017 at the Meydenbauer Center in Bellevue, Washington.
"We are honored to host the world's most talented artists under one roof and hope to bring our salon professionals to new heights of inspiration and creativity!" said Sydney Berry, Owner & President of Salon Services.
TRIFECTA will showcase color, cutting and styling from the world's most-respected and admired artists. Headlining artists include: Anthony Polsinelli, Davines Artistic Team Member; Massimo Morello, European STYLE.MASTER for KEVIN.MURPHY; Edward Woody, Keune National Educator and 2016 NAHA Avant Garde Stylist of the Year, and Antonio Coral Calero, Global Ambassador for Moroccanoil. Guest speakers include Sue Remes and Russ Cote.
"We are thrilled to bring the collaboration from these world-renowned artists that set the trends and fashion worldwide through their actions of working at various fashion weeks to editorial styling in major magazines. Learn from the leaders!" said George Learned, Owner & Vice President of Salon Services.
In addition to the professionals' showcases, TRIFECTA is hosting it's first Hairstylist Awards. There will be five winners: editorial, color, styling, cutting, and people's choice. For information on rules and how to enter (you have until May 15!), click here.
For tickets please click here or call 800-251-4247.
[Image and video courtesy of Salon Services]