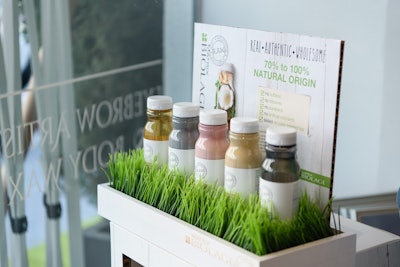 Last night, Matrix celebrated the release of its new line of products, Biolage R.A.W., at Brighton Salon in Beverly Hills. The event showcased the range of products and emphasized Matrix's environmentally-focused mindset.
Biolage R.A.W. is Matrix's biggest foray into natural and sustainable products. The complete collection contains shampoo, conditioner, and clay face masks, which come in three lines: Nourish, Replenish and Uplift.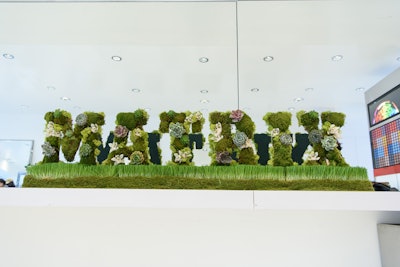 All of the lines offer different scents and purposes, but the common thread throughout is the green initiative. The formulas are eco-friendly, biodegradable, and from natural-origin ingredients. For Matrix to consider an ingredient to be of natural origin, it must remain unchanged from its natural state or retain greater than 50% of its molecular structure from the original plant or mineral source.
Every bottle that BIolage R.A.W. is packaged in comes from post-consumer recycled plastic, which can be reused and recycled. Matrix's website even has a quiz so you can find out which line is best for you!
[Images courtesy of Matrix]