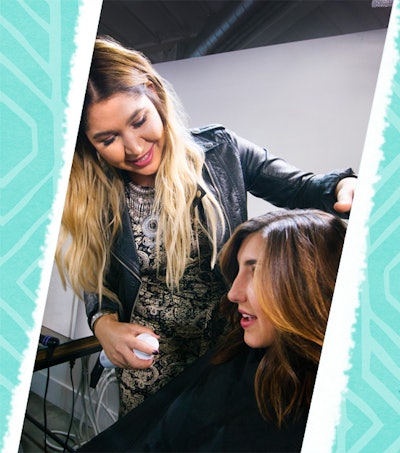 Loxa Beauty announced a new opportunity for stylists to win some extra cash—The Loxa Loves Sylists Spring Sweepstakes for 2017.
CosmoProf partnered with Loxa to make this sweepstakes a reality. Now, eight stylists will win $10,000 each to support their salon and business.
"Thanks to Loxa Beauty for making a dream of mine come true!" said Noel Ray, winner of a previous Loxa Beauty sweepstakes. "I just started suite rental at the beginning of 2016, so I'll likely use some of the money to take some continuing education classes. I would definitely like to put some into my savings account, as well! I've never won anything before, so this is so very exciting for me!"
To enter the sweepstakes, follow these steps:
Step 1: Download the CosmoProf App, available for free in the App Store and Google Play.
Step 2: Set up a CosmoProfBeauty web account to access the app and Loxa Scripts feature.
Step 3: Send Loxa Scripts to clients, friends and family to get entries. They can also shop with their stylist at LoxaBeauty.com to earn entries as well. Get the full details here!
Download the CosmoProf App now to get started! For a full list of rules and guidelines, visit www.loxabeauty.com/stylists-official-rules. Loxa Loves Stylists Sweepstakes runs from April 1, 2017 to May 26, 2017. No purchase necessary to enter. Loxa Loves Stylists Sweepstakes is open to all licensed cosmetologists 18 years or older who are U.S. residents. Loxa Loves Stylists Sweepstakes is void where prohibited by law. Additional terms apply.